Dollar rallies as speculators sell yen and euro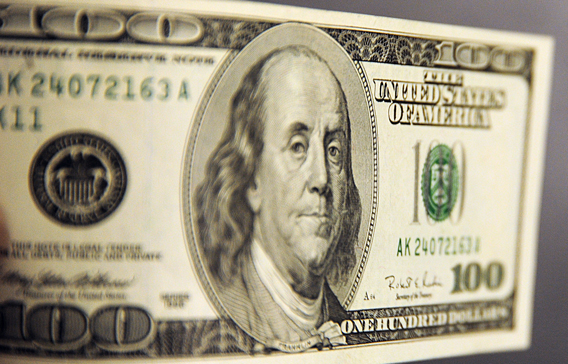 The dollar hit a three-month high against the yen yesterday as the Japanese currency lost ground broadly, while the Australian dollar tripped after retail sales data dented expectations for an interest rate hike next week.
The euro held near $1.34 (Dh4.92), remaining vulnerable above 10-month lows as a bout of short-covering appeared to have run its course, with euro zone fiscal worries never far away.
The dollar climbed above ¥93.50 to its highest since early January as short-term speculators unwound long yen positions ahead of the long weekend in London and New York, and sterling hit its highest in a month at ¥140.96.
Traders said Japanese banks, life insurers and hedge funds were buying dollar/yen as the greenback broke above the key 93 yen level, cancelling out Japanese exporters' dollar selling.
Dollar buying for Japan's new fiscal year starting today may have also helped push it higher, and the US currency is likely to head towards this year's peak of 93.78 yen hit in January, they said.
The greenback has gained just 0.4 per cent on the yen this quarter, following a climb of 3.7 per cent in the prior quarter. This year's high of 93.78 is now a target after the dollar broke above its 200-day moving average last week. The dollar index edged up 0.1 per cent to 81.564, holding below a 10-month high of 82.240 set last week.
Follow Emirates 24|7 on Google News.