Dubai markets rally on government bond issue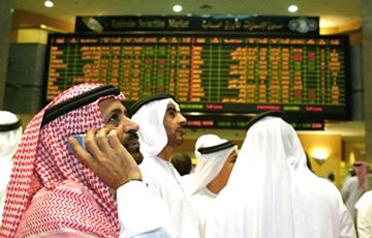 Dubai's move to sell $10 billion (Dh36.7bn) in bonds to the United Arab Emirates central bank proved a major boost to market confidence as Dubai stocks jumped as much as eight per cent on Monday and the cost of insuring debt fell sharply.
Analysts believed the move would eliminate uncertainty. "The UAE is making clear it is able and willing to provide support as and when it is needed," said Simon Williams, regional economist at HSBC.
"Dubai is getting proper support from the federation as it has a vital economic presence in the UAE. The UAE has the reserves and oil surplus to be used in a rainy day," said Rami Sidani, head of investment for the Middle East and North Africa at Schroders Middle East.
Property prices in the Gulf trade and tourism hub have fallen at least a quarter from a 2008 peak.
"We probably will see more response to help the economy," said Maratheftis, who has urged the government to inject about Dh110 billion into deposits at banks to restore lending.
"I think what the economy needs is to provide it with liquidity so we can start seeing credit."
Meanwhile, the UAE central bank could help develop the tools it uses to control monetary policy in a country that pegs its currency to the US dollar, constraining its ability to intervene with the markets.
"The central bank can now buy and sell government securities to the banking system to control liquidity," said Nasser Saidi, chief economist at the Dubai International Financial Centre.
"We also need to jumpstart the private sector corporate debt market. Until you create a sovereign benchmark, corporates don't know how to price themselves." 
DFM rally
Shares of Emaar Properties and Dubai Financial Market lead Dubai's benchmark higher after the emirate launched a $20 billion bond programme, of which the United Arab Emirates central bank subscribed to half.
Emaar and Dubai Financial both close limit up at about 15 per cent as the index posted its biggest one-day gain since November 17, surging 7.91 per cent higher to 1,652 points.
Follow Emirates 24|7 on Google News.