Emke Group to open money exchange firm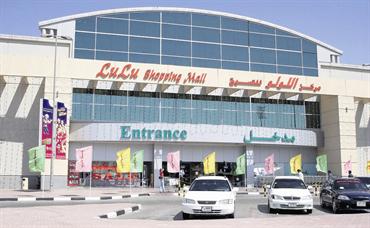 Emke Group is entering the UAE's intensely competitive money remittance sector at a time when the amount of cash sent home by expatriate workers looks set to come down due to the economic slowdown.

The move comes after Western Union, the largest global player, signed a deal to acquire the money transfer business of Europe's Fexco. But while giants such as Western Union are undergoing further consolidation, small players are under pressure.

Market sources said a new player in the money remittance business in the UAE is up for sale.

Abu Dhabi-based Emke, which runs the LuLu hypermarket chain, confirmed to Emirates Business that it was venturing into the multi-billion-dollar money remittance sector. Senior officials have already been appointed to manage the new money exchange operation.

The group aims to capitalise on its large retail network, which caters mainly to Asian customers.

"We are in the process of setting up a new money exchange company," said a source at Emke. "Big money exchanges have been operating from LuLu supermarket and hypermarket premises in the region. We plan to utilise our wide network of outlets to run our own money exchange company."

Other groups such as jewellery retail chain Joy Alukkas have also ventured into the remittance business. But market sources say Joy Alukkas, which has more than 70 jewellery outlets in the Gulf and India, has no plans to expand its money transfer unit.

The division has only two branches, in Bur Dubai and Sharjah, and further expansion plans are on hold.

However, market leader UAE Exchange is planning to expand and is even considering launching banking operations in India.

Fexco is a global payments company based at Killorglin, County Kerry, Ireland, with operations in the United Kingdom, Spain, Scandinavia, Malta, Dubai, Australia and the United States.

The company, which offers a range of global consumer and corporate payment services, is privately owned, with Western Union having a minority share in the business.

The merger will strengthen Western Union's grip on the global money remittance business. The company and its affiliates, Orlandi Valuta and Vigo, have a network of more than 375,000 agent locations in more than 200 countries, including the UAE.
Follow Emirates 24|7 on Google News.