FIIs accounted for 47.87 per cent of trading on DFM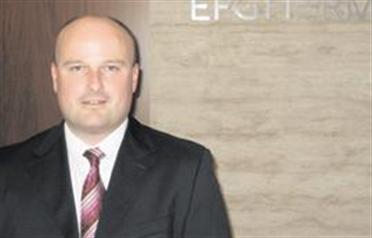 Buying by foreign institutional investors (FIIs) accounted for 47.87 per cent of trading on the Dubai Financial Market (DFM) yesterday, affirming a renewed interest by such funds in stocks that have reached attractive P/E (price-to-earnings) ratios.

The overall P/E ratio of DFM is hovering at 4.44 and is lowest among the GCC bourses. Abu Dhabi's P/E ratio is at 5.92, Nasdaq Dubai at 5.55, Saudi Tadawul 9.66 and Kuwait 6.02.

"As expected, trading opened lower and went higher on FII buying. Yes, valuations are cheaper than other markets. But investors are cautious over the real estate sector as the present scenario is only a temporary respite," said Julian Bruce, Director of Institutional Equity Sales at investment bank EFG-Hermes.

"Some are selling thinking that the market will go down again. FIIs are also considering this as temporary gains. Other key factors such as capital injection into Abu Dhabi banks and the UAE Government's initiatives to boost the economy have mainly strengthened the market sentiment."

At the end of yesterday's session, purchases by FIIs totalled Dh318.19 million and sales were Dh265.61m. Arab investors and non-GCC nationals purchased shares worth Dh179.09m and sold Dh170.80m. GCC investor purchases was Dh31.35m and sales at Dh22m, according to data compiled by DFM.

"There has been a significant increase in foreign institutional buying this week. An example of this is the increase in Arabtec's foreign ownership by four per cent to 43 per cent," said Matthew Wakeman, EFG-Hermes Managing Director of Cash and Equity Linked Trading.

"Earnings reported so far have not been as bad as markets were pricing in. Investors are speculating on a short-term rally from these low valuations rather than building long-term positions," Wakeman told Emirates Business. "I consider this speculative buying in Arabtec as it's undertaking major government projects," Bruce said.

Only three scrips declined on the DFM, while volumes came in higher than Tuesday's performance. Chart analysts see this as a confirmation of the latest uptrend.

"Investors were bullish on Arabtec (up 14.71 per cent) and on the DFM itself (gaining almost 14 per cent)," Wakeman said.

While cautioning about the likely impact of global cues on the region, Wakeman said: "Our markets needed a good reason not to follow global markets lower. We don't know what that reason is yet but local and international buying continued to flood in [yesterday], taking the index higher on heavy volumes. This feels like more than a technical correction especially given the market resilience shown [yesterday]. I think a near-term bottom for UAE markets is in place and fear is giving way to reason and a decrease in risk aversion. Investors traditionally have short memories when they think they are missing a rally," he said.

Wakeman was non-committal on how long the uptrend can last. "We now need to consolidate above the 1,500 level on the DFM before we can head higher. To do this, we need some news-flow justification for this strength to counter the [negative] sentiment from the US this week."
Follow Emirates 24|7 on Google News.