Financials and automakers lead Asian slide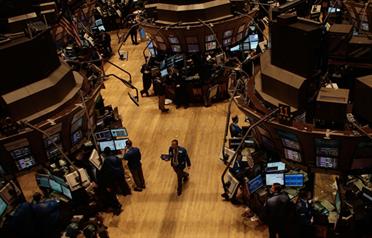 Japan's Nikkei average struck a 26-year low and other Asian markets slipped on worries about the fate of US automakers and banks.

Asian stocks also fell on concern losses and loan defaults will surge as the global recession deepens.

Japan's Nikkei 225 Stock Average declined 1.2 per cent to 7,086.03, the lowest close since October 1982. Most major stock indexes fell in Asia except in Australia and South Korea.

Japan's broad Topix index touched a 25-year intraday low as the country's shares fared the worst among Asian markets, while the Shanghai Composite index slid as investors locked in profits on blue-chip companies after a rally this year of 20 per cent.

Hong Kong's Hang Seng Index dropped 576.94, or 4.8 per cent, to 11,344.58, its lowest close since October 27. The benchmark index has lost 21 per cent this year, dragging its valuation to 9.6 times estimated earnings, down from 18.6 times at the beginning of 2008. The Hang Seng China Enterprises Index, which tracks so- called H shares of Chinese companies, slipped 0.9 per cent to 6,725.58, while China's Shanghai Composite Index dropped 3.4 per cent.

Japan posted a current account deficit of 172.8 billion yen (Dh6.45bn) in January, its first in 13 years, Ministry of Finance figures showed, as exports collapsed.

HSBC Holdings, Europe's biggest bank, plunged 24 per cent to close at HK$33, the lowest since May 1995 on concern it may write down more bad loans at its US business. Shinsei Bank, the Japanese lender partly owned by investor Christopher Flowers, slumped 8.8 per cent to 73 yen on plans to raise capital. Mitsubishi UFJ, Japan's biggest publicly traded bank, lost five per cent to 381 yen. Mizuho, the country's No 2, fell 3.4 per cent to 170 yen.

Honda Motor lost 2.1 per cent to 2,105 yen after the country posted its first current account deficit in 13 years. Nissan Motor dropped 2.2 per cent to 319 yen.
Follow Emirates 24|7 on Google News.