Firms told to be more transparent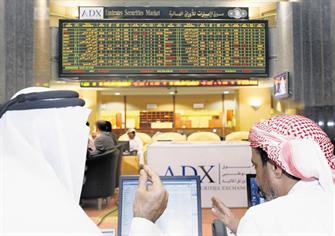 UAE's market regulator Securities and Commodities Authority (SCA) has asked listed companies to furnish more details in their financial statements, calling for more transparency.

SCA has called upon companies listed on the country's stock markets to include in their financial statements for 2008 detailed accounts of investments in securities, property, land, subsidiaries, financial derivatives and structured products.

Companies should disclose details such as their cash balances, deposits in local banks and those abroad, as well as details of investment activities. Listed companies are required to include in their financial statements this year an outlook for the performance of the companies in 2009, as well as details of future plans.

The directive was part of an "endeavour ... to clarify the repercussions of the global financial crisis and their effect on listed companies", the regulator said in a statement.

SCA reminded companies that they are required to disclose audited full-year financial results within 90 days after the end of the financial year, and quarterly- and half-yearly results within 45 days.

In a statement issued yesterday, SCA underlined the importance of classification of these activities according to their kind, duration "whether they are short or long-term activities" and value. The adopted accounting policies in dealing with all these kinds of investments should also be clarified.

SCA said these requirements are to be complied with as the regulator is keen to protect investors and to bring in transparency in the books.

"This is also part of SCA's legislative and monitoring role and to ascertain the impact of the global financial crisis on the UAE-listed companies," said the statement.

Last September, SCA had directed the companies that their financial statements for the third quarter of 2008 should include the required clarifications to provide biggest possible amount of information on the financial statements and all companies complied with the directive.

The announcement comes days after the central bank told banks to hold off reporting 2008 results and set aside provisions for impairments as it conducted a special lending review.

The central bank said banks would need to complete an additional exercise before publishing their 2008 accounts that involved a review of any loan worth more than Dh10 million.
Follow Emirates 24|7 on Google News.