Forex derivatives at record high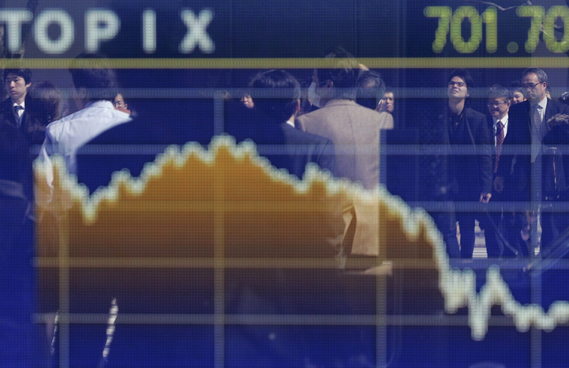 Foreign exchange derivatives activity surged in the final three months of 2009 with turnover rising to a record high, possibly reflecting an increase in carry trades, the Bank for International Settlements (BIS) said.
Turnover measured by notional amounts rose by 15 per cent to $8 trillion (Dh29.38trn), the highest on record, the BIS said in its quarterly report.
Open interest increased by 11 per cent to $310 billion, the report said.
"The data provide some support for the notion of the [renewed] attractiveness of foreign exchange carry trades," the report said.
Carry trades, popular in the late 1990s and early 2000s, are a trading scheme where investors raise funds through low-yielding currencies to invest in higher-yielding instruments.
The BIS report noted open interest in two of the most attractive target currencies – Australian dollar and Brazilian real – had increased considerably since the height of the global financial crisis.
But it said the funding currencies had changed from previous bouts of carry trade activity, though it was difficult to say with what they had been replaced.
Volumes for the two traditional funding currencies – the Japanese yen and Swiss franc, had declined in the three months to December last year. "Short-term interest rates are low in a number of large economies, which has expanded the number of possible funding currencies," it said.
In a separate feature, BIS economist Marion Kohler said carry trade activity may have returned in the second half of 2009 as extreme risk aversion had abated, and that may have prompted bigger fluctuations in exchange rates during and after the recent global financial crisis.
Data also showed turnover had risen sharply for the Swiss franc.
"Most of this appears to reflect higher short-term trading rather than longer-term position-taking, as open interest in derivatives on the franc fell," the report said.
The Swiss central bank has been actively intervening in the currency market since March last year to stem excessive rises in its currency as part of measures to halt deflation.
Keep up with the latest business news from the region with the Emirates Business 24|7 daily newsletter. To subscribe to the newsletter, please click here.
Follow Emirates 24|7 on Google News.