Gulf IPOs stay static while activity picks up globally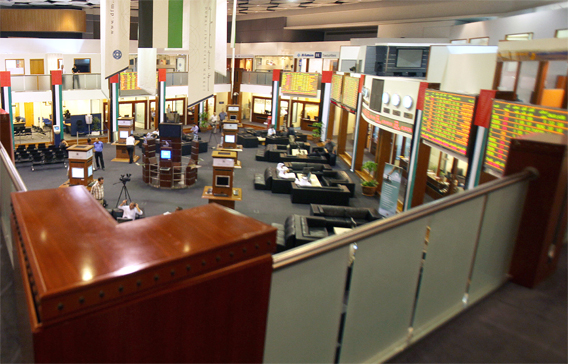 GCC stock markets are unlikely to see an uptake of IPOs in the near-term as investors remain sceptical.
And Saudi travel agency Al Tayyar Travel Group's failure to attract enough demand from institutions has further heightened the risk aversion that has been plaguing the market since the fourth quarter of 2008.
After a book-building process failed to attract enough demad, the Capital Market Authority (CMA) has accepted a request from Al Tayyar Travel Group to stop the initial public offering of its shares between February 22 and February 28.
While globally IPO activities have begun to pick up, those in the region remain relatively tame with just 12 IPOs during 2009.
Out of these 12, 11 took place in Saudi Arabia. But even then, these IPOs are greenfield statutory offerings. "They are very small. They are the ones that ought to be in secondary exchanges," said Phil Gandier, Managing Partner at Ernst & Young.
Meanwhile IPO activities globally begin to pick up. Although global IPO activity, by number of IPOs, was 38 per cent lower in the first 11 months of 2009 (459 deals) compared with the same period in 2008 (740 deals); the number of IPOs in October and November 2009 marked the highest since Q2 of 2008.
Total capital raised in the first 11 months of 2009 exceeded $94.9 billion (Dh348.56bn), while the level for the same period in 2008 was $94.6bn.
Global IPO activity increased significantly in the second half of 2009, compared to the first half of 2009: Thirteen IPOs had funds raised more than $1bn in October and November 2009, compared with seven IPOs in Q3 of 2009 and two IPOs in Q2 of 2009; Brazil's Banco Santander Brasil raised $7.5bn, which constituted 7.9 per cent of global capital raised. It is the world's largest IPO so far this year and Brazil's largest IPO ever. The second-largest IPO also happened in the first 11 months of 2009, with China State Construction Engineering Corporation, raising $7.3bn, which constituted 7.7 per cent of global capital raised.
Gandier attributed the increase in IPO activity in the second half of 2009 to improved economic conditions in many countries, the deployment of the various stimulus plans, stronger performance of global equity markets and increasing investor optimism.
Most regions share similar positive movements – Asia Pacific represented 70 per cent of IPO activity (by deals) for the 11 months of 2009; the US IPO market has seen an increase in IPO listings and new IPO filings – though still below historical levels.
There are also positive signs for the Europe IPO market. The number of IPO listings and amount of capital raised increased, but are still lower than historical level.
It is important, therefore, to see that the oil rich region of the Middle East market, which used to be a major capital exporter remain stagnant during 2009.
In terms of total capital raised in the first 11 months of 2009, China/Hong Kong lead with $39.1bn or a share of 41 per cent followed by the US ($14.9bn or 15.7 per cent) and Brazil ($12.7bn or 13 per cent). Saudi Arabia and Qatar – the only Middle East countries to have launched substantial IPOs – pulled $2bn ($1bn each) or two per cent of the global share.
In terms of number of deals in the same period, China/Hong Kong still led with 155 deals or 34 per cent share, followed by South Korea (50 deals) and the US (46 deals). Saudi Arabia had 11.
Industry figures showed the regional IPO market peaked in 2007 at $13.5bn with the impact of the crisis visibly felt in the last quarter of 2008, raising only $12m.
The downward IPO trend continued in 2009 with just $1.99bn value raised, which included the Vodafone Qatar IPO that raised $952m during the second quarter of 2009.
Between 2005 and 2010, majority of the value raised was through the Saudi market, with Nasdaq Dubai taking second place and followed by Doha Stock Exchange.
Volume wise, the peak was in 2007 with 53 issuances. The growth trend continued until Q3 of 2008. Only two IPOs were completed in Q4 of 2008, both on Amman bourses.
The regional IPO market had just 12 IPOs during the whole of 2009. Out of this, 11 took place in Saudi Arabia. Not only is there a dearth of revival in the region's IPO markets, but is also a lack of revival in terms of pricing. As of Q4 2009, stocks listed during the 2005-09 (Q4) period have seen their prices decline, no matter which stock exchange they were listed on.
"During the middle of 2009, the prices started to stabilise. However, the Dubai debt issue impacted all the regional bourses," Gandier said.
Most stock prices are also trading below their initial price offering, and this is due to a still distressed market populated by cautious traders and investors. According to Gandier, Muscat stock market is the only regional bourse that has an average IPO price in the positive territory compared to its listing day price during the past five years. This could be attributed to its well-structured corporate governance policies, said Dr Nasser Saidi, DIFC Chief Economist and Director of Hawkamah Institute for Corporate Governance.
But the main underlying reason is the weakness on the procedure on how firms in the region price the stocks. Instead of using a book-building process that prices the issue by matching supply with demand for new shares, most bourses are priced at par value and usually jump in value when listed and eventually drops down.
This tends to attract short-term investors. Nasdaq Dubai is using the book-building process. However, since it is mostly catering to institutional investors, there is lesser liquidity and lesser movements.
"Most investors at Nasdaq Dubai are institutions and in this region, the investor base is mostly made up of retail individuals. They like to sit and watch the stocks, look at the colours and the numbers," said Saidi.
The distressed regional markets are a result of a still cautious and somewhat weak investors confidence, said Gandier.
Riyadh-based Jadwa Investments said in a study on Tadawul's performance, commented: "A lack of confidence continues to hold back the Saudi market.
"At present, the market has a far greater response to falls than rises on global markets. Economic conditions are improving, but without greater investor confidence the market will struggle to make significant gains over the remainder of the year."
"Overall the market sentiment is weak on the UAE bourses," commented Taimur Saadat, Head of Technical Analysis at Arab Capital Markets Resource Center.
"There's no sign of a long rally in the near future. Historically, Sunday is a down day for the market. Of course, the global positive cues will lessen the volatility on the markets particularly DFM, which had been highly fluctuating in the past two, three weeks.
"The DFM market may settle down and remain range bound until 1600 points."
Keep up with the latest business news from the region with the Emirates Business 24|7 daily newsletter. To subscribe to the newsletter, please click here.
Follow Emirates 24|7 on Google News.