Hedge funds and credit firms face tight regulations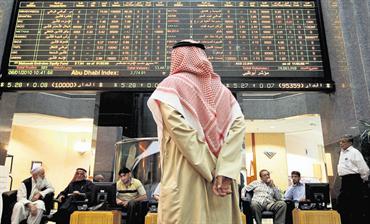 An increased quality of capital requirement in the banking sector and higher regulations on the hedge funds industry and credit rating agencies are to be expected over the next 12 to 18 months in Dubai.

This is what's going to happen globally as the world adapts to a new economic order, Ian Johnston, DFSA Deputy Chief Executive and Managing Director told Emirates Business.

Johnston, currently a member of the technical committee of the International Association of Insurance Supervisors (IAIS), was the chairman of the Joint Forum, which comprises representatives of the major international regulatory standard-setters – Iosco, Basel Committee and IAIS.

"The Basel committee is looking on improving the quality of capital within banks. Iosco, which is the security standard setter for securities, is working on central clearing for over the counter derivatives (OTC). There's work on regulation of credit agencies," he said.

Although it is not determined whether there will indeed be an increase in the amount of capital required, it is definite that the quality will be beefed up, he said.

"The way system has worked so far is that it hasn't really encouraged people to build up capital when times are good," he said. "It's difficult for them to build up capital when times are bad so at the moment the requirements are what we call pro-cyclical," he said.

"We want to make them counter cyclical," he added. "One of the things that is being looked at is requiring firms to put away capital when times are good and be able to draw down from that capital in tough times rather than drawing capital from the market. So yes, there is a need to do that."

There are, however, some associated issues that need to be resolved such as the fair value accounting or the mark-to-market principle.

"What is it that accountants should see on the balance sheet? We cannot even all agree on what should be in the balance sheet and what should be off the balance sheet. And capital requirements are related on what's on the balance sheet and how you valuate it," Paul Koster, DFSA CEO said in an earlier interview.

Hedge funds will also be a major development this year as the industry moves to increase regulation.

Johnston said: "There are a few concerns on hedge funds, which these days are a very important part of the system. We can't have this situation where large pools of capital are unregulated while other large pool of capitals such as banks and mutual funds are regulated.

"Another main focus is the asset valuations within hedge funds. In some jurisdictions there is no requirement to do the valuations – there are some instances where a hedge funds is said to be $100 million (Dh367m) but in the absence of proper asset valuation, it may be significantly less," he added.

The DFSA sits on a number of committees that are currently devising standards and it is expected that through their seats, they will be able to push forward some concerns in the region.

"It's always been clear that the DFSA regulates to international standards so we implement the published standards by each of the standard setters," said Johnston.


DFM and Nasdaq Dubai merger

Regulators involved in the DFM and Nasdaq Dubai merger are moving along "very well", a senior official said.

"The merger of DFM and Nasdaq Dubai would involve a change of control and that is subject to regulatory approval," said Ian Johnston, Deputy Chief Executive of DFSA. "That's something that we and ESCA would be working on. We will be working on it when we see the application. We hope to give the approval in due course."

DFM said that it has made an offer to Borse Dubai and the Nasdaq OMX Group to acquire 100 per cent of Nasdaq Dubai. The offer, which has already been approved by Borse Dubai and Nasdaq OMX is valued at $121 million (Dh443.5m) and comprises $102m in cash and 40 million DFM shares.

To satisfy the regulatory requirements, DFM will restructure itself in the near future by establishing a new holding company. This holding company would wholly own both DFM and Nasdaq Dubai, which would continue to operate as two distinct markets.

Nasdaq Dubai will continue to be regulated by the Dubai Financial Services Authority (DFSA) regulations.


Boon for fund managers

Dubai Financial Services Authority (DFSA) is currently drafting new rules that would substantially reduce licensing fees and other associated costs of fund managers.

The regulatory body is also in the process of launching exempt funds, a new category of fund that will be subject to lighter regulations.

The exempt fund will be subject to "far less" regulations compared to the existing public and private funds but it will only be available to limited number of high-net-worth individuals – about 50 – who will put a significant lump sum investment, said Johnston.

The body is also drafting rules that would allow DIFC-based fund managers to establish funds in other reputable jurisdictions and allowing fund managers who are already present in reputable jurisdictions to establish funds in the DIFC.

A number of groups in the regional markets have already started slashing their fees to encourage more investments.

According to Roberto Demartini, Associate Director of Fund Research at S&P, the cost of managing a fund in the region is about 20 per cent higher compared to the global emerging funds managed from Europe.

"DIFC, when you compare it to other jurisdictions, is a very expensive jurisdiction to operate out of," said Ziad Makkawi, Founder and Chief Executive of Algebra Capital in a statement earlier.

The firm was part of the 10-member practitioners panel.

Makkawi said the fund management business is already under pressure in terms of margins and fees and it would be beneficial for the industry if DIFC could make operations more affordable.

Lowering the operating costs for DIFC funds and reducing the regulatory burden for certain funds targeting sophisticated investors by way of an exempt funds regime will enable the DIFC to compete on a more equal footing with other more well known fund jurisdictions, said Jacques Visser, Managing Director, Legal and Compliance at Algebra Capital Limited.

He said: "Regional players, especially those operating in the DIFC, will definitely perceive these proposed changes in a positive manner, which will in all probability lead to more funds being set up in the DIFC.

"However, international firms and some regional firms will probably need a little bit more convincing before establishing funds in the DIFC, as most of them are already set up in well-established jurisdictions with similar benefits to fund operators than those the DFSA now proposes to implement.

"The DIFC should learn from the examples of other jurisdictions where seed funding initiatives brought quick growth to their fund regimes. Also, if DIFC funds could somehow gain a competitive advantage over other jurisdictions, for example by gaining access to markets that are otherwise restricted to investors or by making available products not yet developed on other regional platforms, the appetite for DIFC-based funds will definitely increase within the foreseeable future."
Keep up with the latest business news from the region with the Emirates Business 24|7 daily newsletter. To subscribe to the newsletter, please click here.
Follow Emirates 24|7 on Google News.