Hot money is behind pressure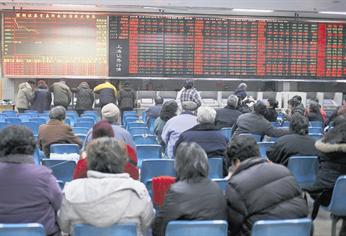 The head of sovereign wealth fund China Investment Corp (CIC) said short-term capital flows into emerging markets were adding pressure on governments and that it would be some time before the global economy recovered from the financial crisis.

"At present, global liquidity is a little bit excessive," CIC head Lou Jiwei said at the Asia Financial Forum.

"Short-term and frequent capital flows into emerging markets brought big pressure on governments to manage capital."

Shares in China and Hong Kong fell on speculation that the government had told some major banks to stop lending for the rest of January, in a further attempt at keeping the surging economy from overheating.

Policymakers in much of Asia and in other emerging economies have been worried that so-called "hot money" could create destabilising asset bubbles in property or stock markets, while pushing up their currencies and making their exports less competitive.

CIC, established in 2007 and with about $300 billion (Dh1.1 trillion) under management, has been aggressively investing across the globe since it was formed.

The fund was burnt by some of its early investments in the US financial industry. "I think it may still take a while for the global economy to recover to a normal level," Lou said.

"How to drive domestic consumption is now not only a theme for countries in emerging markets but also for developed economies."

Taking lessons from substantial paper losses on investments in Blackstone Group and Morgan Stanley, CIC has more aggressively sought deals in the energy and commodities sectors since last year.

Lou, an ex-Chinese vice-finance minister, said: "All countries should strengthen co-ordination on and improve liquidity management and maintain prudential monetary policy."

CIC spent $2bn buying distressed US assets from property to infrastructure via three funds, including one managed by Goldman Sachs. Last year, CIC also poured up to $2bn into US mortgages under a US Treasury-backed plan.

Lou said that CIC would be focusing more on investing in Asia this year.

"We will maintain our current portfolio and will also target different currency zones to diversify the categories of our investments," said Lou in response to a question about CIC's investment focus in 2010. "Given that our money is from China's foreign exchange reserves, we cannot make investments at home, which is a pity. As you know, China is the fastest growing economy in the world now."

Asian markets have been rattled by China's gradual attempts to tighten policy and moderate economic growth.
Keep up with the latest business news from the region with the Emirates Business 24|7 daily newsletter. To subscribe to the newsletter, please click here.
Follow Emirates 24|7 on Google News.