Investors stay optimistic about UAE market growth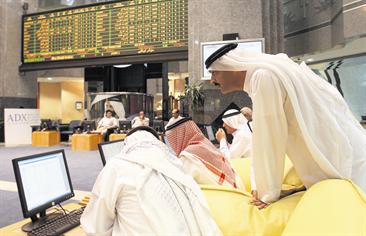 UAE investors are upbeat about stock market growth in the next 12 months, a sentiment survey by Abu Dhabi Securities Exchange (ADX) shows.

ADX yesterday announced the introduction of its Investment Literacy Index and Market Sentiment Index.

About 46 per cent of participants indicated that they expect a turnaround and growth.

ADX has evaluated this as a "market sentiment index" where minus 100 per cent would indicate that all respondents would view the market as decreasing; zero per cent would indicate they expected markets to stay the same and +100 per cent would indicate that markets would increase.

ADX has published the findings of its innovative survey to formalise its consultation process and allow as many constituencies as possible to benefit from the survey results.

As part of its ongoing consultation process, ADX will co-operate with universities, colleges and accredited training bodies to help them align their education curricula and training programmes to meet the demands arising from the Economic Vision 2030, which aims to make Abu Dhabi a regional financial centre.

In early December, ADX issued an e-questionnaire to assess the investment knowledge and understanding of ADX active and early-stage investors and the results of the survey have been used to derive an ADX Investor Literacy Index and a Market Sentiment Index.

The questionnaire comprised of two sections, one posing questions to assess investors' knowledge and openness to fraud and risk while the second aimed at analysing demographics, investment patterns and market sentiment. The literacy survey is based on answering 17 questions and the respondents are not provided with the correct answers or their overall score since it is planned to repeat the survey in the future, and to assess any improvement or deterioration in the results. In the first phase of this innovative project, the survey ran from December 8, 2009, to December 28, 2009, a total of 20 days.

Nearly 1,700 investors participated and about 94 per cent completed the survey. "This is the first stage of a long term strategy to address investor literacy. ADX is very grateful for the support given by investors and has received responses from all Emirates, all GCC countries, as well as responses from the US, Canada, Europe, Asia and Australia," said the ADX statement.
Keep up with the latest business news from the region with the Emirates Business 24|7 daily newsletter. To subscribe to the newsletter, please click here.
Follow Emirates 24|7 on Google News.