Local investors, GCC-based funds take lead on Dubai market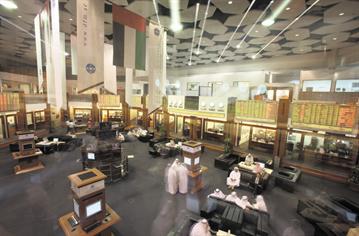 Companies with less exposure to foreign investors have started gaining on Dubai Financial Market (DFM), thanks to the increasing activity of local investors and GCC-based funds.

As a result of this, the impact of foreign investors on the DFM is limited, when compared with what it used to be. But, without long-term investors, the market cannot sustain the recovery and result in speculative trading, analysts said.

Highlighting the importance of foreign investment, Wadah Al Taha, a senior market analyst, told Emirates Business: "To sustain the present momentum, we need the support of foreign investors. The more and more institutional investment flows into the market, higher the stability on DFM, which is highly volatile among the other six GCC markets. Naturally, institutional investors have tendency towards speculation, but from technical view, I don't think they adopt speculative moves given the present conditions. Foreign institutional investments are needed for long-term stability."

DFM-listed companies like DFM, Ajman Islamic Bank, Takaful House, Emaar, DIB and du have recorded significant gains in the range of 10-64 per cent from January 5 till date. All these companies have foreign investor holding of less than five per cent.

"Previously, foreign investors used to take the lead in the market and local investors and funds used to follow the suit.

"Whereas now, local investors are taking the lead and I consider this as a positive sign. As long as market is attractive, trading volumes continue to be on higher levels. GCC investors are very active in the market," said Wadah Al Taha, a senior market analyst.

"Impact of global economic crisis is much lesser than the anticipated. Values on DFM were up because of local and regional investors are entering the market in a big way, as the current levels are very attractive. It's good for the market as we (local and regional investors) take the lead," he said.

Some companies with foreign investor holding in the range of 0.31% to 1.85%, have registered fair gains on DFM. For instance, KFIC has 0.48% foreign investor holding and gained by 11.11%, du has only 0.31% and gained by 7.74%. Other scrips like Al Sagr, CBD and Jeema have zero exposure to foreign investors, but gained by 8%, 6.25% and 4.83% respectively.

"The ownership is more with the locals. It's right time for foreign investors to put their hot money in the market for better returns," adds Al Taha.

When it comes to higher exposure to foreign investors, companies like Arabtec, Air Arabia continue to top the volume charts on DFM.

"Lot of individual investors are now more active. Considering the present valuations, it's a fair market for everyone. I see a large number of participants including Indians, Australians and Americans investing in the market because of attractive prices," said Vyas Jayabhanu, head of Al Dhafra Financial Services.

"Foreign investors, who incurred huge losses across the board, are consolidating their portfolio. Moreover, most of the GCC-based funds have also withdrawn their investments from the US and other European markets and started pumping into the regional markets. Above all, the recent announcement of Dubai government to issue $20 billion bonds coupled with encouraging corporate results have also infused fresh interest of buying into the market," Jayabhanu said.

Analysts said without major foreign investor participation, the local market cannot sustain the present momentum as it lacks the enough funding from regional players and it will result in the short-term speculation.

"For any stock market, real effect will be from foreign institutional investors only. We benefited from the foreign investors, but also seen the negative side of the coin. In 2008, we saw negative effect when foreign investors withdrew their money from the local markets. Even today, we see a steady decrease of foreign ownership in UAE companies. During the past two weeks, local investors and regional funds are more active than before. However, it is only leading to speculation," said Mohammed Ali Yasin, Chief Executive, Shuaa Securities.

During the past one week, when DFM was up by122.84 points (8.3 per cent), the net foreign trade in the market was lower by Dh 86,234.682, while investments by GCC nationals were up by Dh40,878,646. Bank investments were also during the period gone up by Dh22,160,413.

"I see two types of reactions in the present market conditions. Firstly, on long-term measure for stability in the market and reducing the fears, we need foreign investor investments. Secondly, whenever market goes up on local buying, it will result into profit booking. Hence, there wouldn't be much scope for long-term gains," Al Taha said.

"Moreover, the accumulation of continuous daily trading of local investors leads to more volatility in the market. These fluctuations make a different pattern not only to lead the uptrend quickly, but also result in profit taking. Comparing seven GCC markets from technical point of view, recovery has started with DFM, ADX and Saudi markets," he added.

Now the question is sustainability. What holds the key for the near-term momentum on DFM.

"What I am concerned about is liquidity in stocks. It doesn't matter who is investing whether individual investors, local funds or foreign investors, as long as the liquidity is provided. What is more important is continuous trading activity. Going by these market conditions, I see from the technical point of view, if the market continues above 1560 level, then trend will be positive. If it slips below this level, the current trend is likely to turn bearish," said Shiv Prakash, equity investment analyst, MAC Capital Advisors.

Market observers said volatility in the regional markets is not a new phenomenon and is in fact common in most of the emerging markets, especially ones where there is a high correlation to natural resources such as oil and minerals.

"An example is Russian stocks which are extremely volatile and have a high level of foreign ownership. Large foreign institutional investors are perceived to be sophisticated and knowledgeable and as such, retail investors often follow the direction of their trades. Signals such as prolonged strength/weakness on heavy volume are often explained away as 'international' flow and alerts investors accordingly. Foreign ownership percentages are published daily on the exchange websites. This 'piggy backing' of institutional flow is a common reason for heightened volatility," said Mathew Wakeman, Managing Director, cash and equity linked trading, EFG-Hermes.

Foreign orders will often be larger than local investors and as such the market impact on the price is often greater and therefore the volatility.

"Stocks prices have fallen considerably in the past one year and percentage moves are amplified by this. The market impact of a 10-fil move on a Dh1 stock is very different from when the stock was trading at Dh10 level. High volatility is a consequence of this regardless of the foreign participation," Wakeman said.

As expected, profit taking continued on DFM pulling the index down further by 21.75 points yesterday. Investors prefer to book profits at every available price level.

"Because they (local investors) don't have long-term liquidity. Unless we have long-term investors, it doesn't add anything to the economy. At the same time, we need to be cautious. Foreign investors were selling on their books outside of regulatory purview causing to short-selling activity in the UAE-based stocks. It is negative for the regional markets. To check such malpractices, DFM, ADX and UAE Securities and Commodities Authority need to come together," said Ali Yasin.
Follow Emirates 24|7 on Google News.