Local stocks closer to bottom, attractive for investment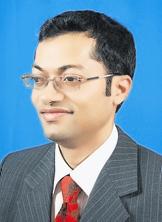 Local and regional markets are projected to attract more liquidity and investments by the middle of the year as regional funds start returning home from other markets for better investment opportunities, said analysts.

"The correlation between local and international markets has weakened in the past two weeks. The impact of the global markets has declined sharply and this was clear during the previous two sessions – global markets in the US, Europe and Asia suffered strong losses while local markets avoided this trend," said Mohamad Al Beheiri, trading manager at Amanah Financial Services.

"This is a very good indication that local markets have started to move according to prevailing fundamentals in the country, not according to the very negative global trend. With this new trend, we can see local markets creating a bottom in the medium term. The strong correlation with global markets led to deterioration of many stocks in local markets and these will need sometime to recover to their fair value," he said.

Shiv Prakash, equity investment analyst at MAC Capital Advisors, explained that most investors and funds that had investments overseas have incurred huge losses in the past few months. "Regional markets are trading almost at their bottom and this situation makes them very attractive for investment. Therefore, we can see fresh investments coming into the region during the second half of the year," he said.

He explained that investments in local markets by GCC investors had declined considerably during the last quarter of 2008 and much liquidation was seen due to margin pressures.

"Now the markets are very close to their bottoms, so we feel a lot of value in buying opportunities. Sentiments are getting better and new funds should flow in from local investors in the regional market.

"We have witnessed some value buying in selected stocks since the start of 2009, which can be long-term investments in nature. The stocks in local markets are being traded at very low PE levels with good book values, making them attractive for a long-term investor," Prakash said.

"If we take a five-year time frame from now and believe in the UAE's economic growth, which definitely looks better with good reserves in hand compared to other countries, then this is the best time to invest selectively in local markets. We foresee a good flow of funds from local investors by mid-2009 with a gradual recovery in the markets as well."

Prakash said the utilities, transportation and logistics sectors, which have enough potential to grow in the long term, are very attractive investment opportunities in the local markets.

"Selective investment in Islamic banks can also prove rewarding in the long run. The property sector needs some more time to stabilise," he added.
Follow Emirates 24|7 on Google News.