Low crude prices unjustified: Saudi oil minister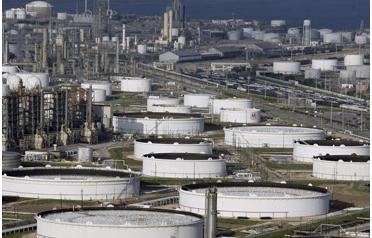 The comments from the kingdom's top oil official come as producer group Opec enacts record crude oil output cuts to counter sliding global energy demand in the midst of a severe economic slowdown.
"Now that market sentiment has flipped, I expect continued volatility with exaggerated price weakness," Ali al-Naimi said in prepared remarks in a keynote address to the CeraWeek conference.
Oil's roller-coaster ride from nearly $150 (Dh552) a barrel last July to below $40 (Dh147) a barrel this week "represents a significant impediment to ensuring adequate and timely investment flows into the energy sector," Naimi said. "If today's low prices continue long enough, they will sow the seeds for future price spikes and volatility."
Saudi Arabia is the de-facto leader of Opec, which has agreed to cut some 4.2 million barrels per day of production since September to combat the slump in prices. Opec will meet again on March 15 to review its output policy.
Naimi painted a dire global economic picture as the worst economic downturn since World War Two has shrunk global oil demand for the first time in 25 years.
"Today, as we ponder the horrific consequences and the terrible swiftness and scope of the collapse, we know now that what we saw then was not unstoppable, but rather unsustainable," Naimi said.
"From a fundamental viewpoint, prices will be just as unsustainable at these low levels as they were at the stratospherically high levels experienced last year."
Even though Saudi Arabia was unable to balance its 2009 budget due to lower oil revenues, the kingdom is doing "pretty well" because it accumulated "reasonable reserves" over the past few years.
Though many US policymakers including US President Barack Obama are pushing for greener energy supplies like wind and solar, "fossil fuels are here to stay, at least for the next 30 to 50 years," Naimi said. "I don't think that we have a choice."
Naimi laid much of the blame for the price run-up on speculators, and pointed out that financial markets rushed to invest in oil as a hedge against a weakening US dollar.
"There is no doubt in my mind that increased speculative interest in oil contributed to the extreme price volatility of the past few years," Naimi said.
Spare capacity in Saudi Arabia will hit 4.5 million barrels per day by mid-year once the kingdom's giant Khurais oil field comes on stream, Naimi said.
Naimi said Saudi Arabia was exporting between 7 and 8 million barrels per day of crude. 
Follow Emirates 24|7 on Google News.
Low oil prices are as unjustified and unsustainable as record prices were last summer, and the extreme volatility in the market may curb global investment in new projects to meet future demand, Saudi Arabia's oil minister said on Tuesday.