Markets to remain bullish this week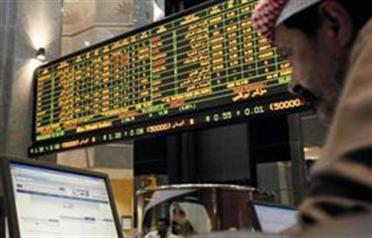 UAE stock markets are projected to remain bullish this week with some differences between Dubai Financial Market and Abu Dhabi Securities Exchange.

The DFM showed strong trading last week and it is set to remain at the same level this week as institutional and foreign investors showed bullish trend in the market.

"The DFM will remain bullish this week. Institutional and foreign investors were bullish in the market during the last two months as they are net buyers by eight per cent of their investments.

"They bought shares worth Dh1.34 billion and sold shares of Dh1.23bn," said Taimur Saadat, a senior analyst at Arab Capital Markets Resource Centre. However, local and GCC investors were net sellers in the DFM during the past two months.

"The index may face concentration at 1471 points, while it can advance to 1548 points this week."

DFM stock is set to remain bullish and may rally this week, while Emaar is strong with resistance at Dh2.25 and support at Dh1.92.

"Arabtec stock will move based on the news and will face resistance at Dh 1.48." Saadat expected the ADX to retreat to the 2220 levels during the next two sessions before it would continue it bullishness.

"This rally may reach the level of 2297 points. A breakthrough of the 2300 level will be critical for the market. The story is different in the ADX as local investors are net sellers by sever per cent during the last two months, while institutional and foreign investors are bearish in the market.

"The banking and telecommunications sectors will be the main players this week, while stocks of the First Gulf Bank and Abu Dhabi Commercial Bank should be observed closely," Saadat said.

However, Shiv Prakash, analyst at MAC Capital Advisors, expected UAE markets reached their critical resistance levels and a breakout is very much required for a further rise.

"DFM is testing the 14 day moving average and the long-term trend line resistance of 1514 whereas ADX is exactly near the previous tops of 2275 and the neckline resistance area.

"A close above these resistances is very much required for further continuation of the corrective bounce towards 1570 and 2440 respectively. If markets fail to show the breakout then we will see some profit booking on these resistance levels, which will again take us back to the start levels."

Saadat said both markets had formed a shooting star pattern, which indicated that some profit booking can be seen in the near term.
Follow Emirates 24|7 on Google News.