Movements of foreign funds to be critical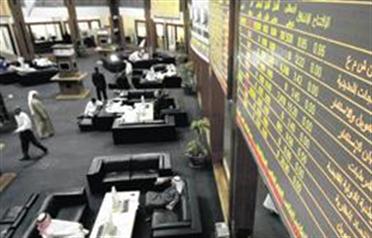 Although foreign institutional investors (FIIs) have led a sharp bounce in the Dubai Financial Market index, analysts say such funds might be switching stocks or restructuring their investment portfolios at the current stage.

Arabtec and DFM stocks were the focus on these movements in the past two sessions. Other stocks, especially Air Arabia, Ajman Bank and Emaar Properties, also saw some interest.

Data of foreign ownership in Arabtec and DFM stocks showed contradicting trends in fund movements.

Foreign ownership in Arabtec reached 26.64 per cent by the beginning of the month and declined to 22 per cent last week. After the strong buying during the last two sessions, foreign ownership in Arabtec returned to 26 per cent, indicating a movement to cover short-selling that took place last week.

"Foreign funds created high selling pressures on Arabtec stock by the beginning of the month. They tried several times to drag the stock below the Dh 0.71 level. However, they failed and the stock could maintain this support level so foreign funds changed their strategy and started to buy back and accumulate their portfolios again," explained one analyst.

Foreign ownership in the DFM stock reached 1.60 per cent by the beginning of the month and started to increase gradually last week, but jumped sharply to 2.50 per cent yesterday.

At the same time, foreign funds were net sellers in Air Arabia and Ajman Bank stocks since the beginning of the month.

Wadah Al Taha, a senior market analyst, explained that these movements might indicate that foreign funds were restructuring their portfolios.

"If we assume that the sudden jump in trade value in the DFM was targeting specific stocks, then the next two or three sessions will be critical for the market.

"It can be a sign of new liquidity entering the market," he said.

"But first we have to identify the nature of movements by foreign funds, for long-term investment or speculations."

Al Taha said if the trading value continues to increase, this would be a good sign and would give positive indicators for the market.

"However, if the value declines dramatically, then we can say foreign funds are taking speculative movements," Al Taha said.

"Here we have to note that individual investors will certainly exploit the upward trend and resort to profit-taking, especially because they suffered major losses recently.

"Profit-booking will start very soon by individual investors and if institutions take the same route, we will see a sharp decline in the DFM index.

"However, if we see the force of institutions at the current level, they will be able to minimise the impact of profit-taking," according to Al Taha.
Follow Emirates 24|7 on Google News.