Nasdaq merger and demand to help DGS record further gains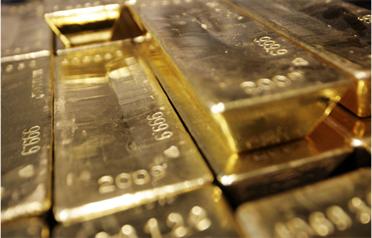 Dubai Gold Securities (DGS) on Nasdaq Dubai are expected to witness further gains in 2010 on sustained buying demand following the merger of Nasdaq Dubai with Dubai Financial Market (DFM).

The merger, to take effect in April 2010, is likely to boost trading volumes in DGS, said analysts.

Brokers on both the exchanges will be accorded the flexibility to trade in the securities.

Grant Collins, Senior Managing Director of Dubai Commodity Asset Management, told Emirates Business: "The proposed acquisition of Nasdaq Dubai by the DFM bodes well for DGS with the prospect of seamless trading for investors on both exchanges and access to a broader pool of capital."

Sajith Kumar PK, CEO of JRG Metals and Commodities, DMCC, said: "We can see five to 10 per cent upward movement in DGS price as we are expecting good volumes in it.

"The recent merger of Nasdaq Dubai with DFM will double the demand for trading in DGS." DGS closed the year of 2009 at $1,10.01. It touched the year's high of $1,18.13 on December 1 and low of $87.9 on April 06.

"The gradual growth indicates acceptance of local Arab investors. This year onwards, it will attract more institutional buying tool.

"DGS will further gain the momentum this year as it will attract more buying interest from investors and fund houses in the Mena followed by the merger of Nasdaq Dubai. Because, the merger enable all the brokers, bankers and fund houses, who are attached to DFM, to trade in DGS."

Despite the strong investment demand, currency fluctuations may pose threat to gold securities, caution some analysts. The rise of the greenback will take the sheen off the yellow metal.

"We expect the gold market to consolidate in the first quarter of 2010. We are witnessing a series of bullish data from US which lifted US dollar in December 2009.

"Again a positive data of unemployment rate and non-farm payrolls may boost the US dollar again which will be bearish for gold," said Ciju DR, Assistant Manager at Barjeel Geojit Securities.

After touching its all-time high in early December, 2009, the GCC's first exchange traded commodity on Nasdaq Dubai is still considered to be bullish for 2010 amid threat of possible rise in the US dollar.

Each DGS is valued at about 1/10th of the spot price of gold and it keeps the track of fluctuations in the spot market.

"Also the gold prices may remain subdued on the anvil of interest rate increase later. But the gold may not fall so much as the long-term investment interest is intact.

"While remaining in the bullish channel, gold price can fall to $1,040 per ounce level, where it could bottom out. And the key resistances for gold are at $1,114 and $1,143, while support levels are at $1,086, $1,073 and $1,043," said Ciju DR.

DGS recorded trading of more than 80,000 securities on Nasdaq Dubai in the first ten months of 2009.

Trading volume in DGS rose to a monthly record of 40,668 securities in November, more than three times the previous high of 12,844 recorded in May.

This increase in volumes coincided with a 13 per cent increase in the gold spot price during November.
Keep up with the latest business news from the region with the Emirates Business 24|7 daily newsletter. To subscribe to the newsletter, please click here.
Follow Emirates 24|7 on Google News.