Opec cuts, weather pull oil prices slightly higher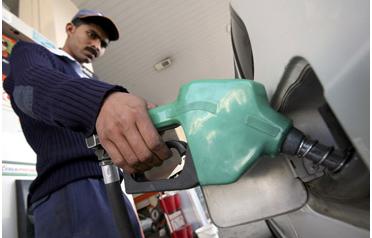 Oil prices have clawed back from lows under $33 (Dh121) a barrel over the past week on signs that members of the Organisation of Petroleum Exporting Countries are making good on the group's latest output cuts, but forecasts showing a likely big rise in inventory levels put a damper on the rally on Monday.
US light, sweet crude for March delivery rose 52 cents to $46.25 a barrel by 0511 GMT. London Brent crude climbed 49 cents to $47.45 a barrel.
"People are expecting Opec to really be serious, and the weather's been cold in the northeast US, and here, so we're getting a bit of short-term demand," said Tony Nunan, risk management executive at Tokyo-based Mitsubishi Corp.
"We may have found a short-term bottom but nobody is confident that we're heading further up. People will be watching stocks to see if these Opec cuts are going to work their way through. The demand side is a moving target, and that will be the battle – can Opec keep up with falling demand?"
While recent evidence suggests most of Opec's members are implementing the group's biggest ever 2.2 million barrel per day (bpd) production cut agreed last month, US crude oil inventories continue to build as demand shrinks.
Stocks are expected to have risen a further 2.7 million barrels last week, partly helped by seasonal refinery maintenance, while colder weather helped draw down distillate stocks by 800,000 barrels, according to a Reuters poll. Gasoline stocks likely rose 1.3 million barrels.
Oil traders will get an early indication on Wednesday's government data with the release at 2130 GMT on Tuesday of inventory figures from the industry group the American Petroleum Institute, as the API shifts to a new, earlier release schedule.
Perennial price hawk Venezuelan President Hugo Chavez said on Monday that Opec was ready to cut more crude production to defend oil prices.
News that Cyclone Dominic in Australia shut in more than 200,000 barrels per day (bpd) of oil production provided a small measure of support to prices, although output was expected to resume as soon as Wednesday as the storm passes.
Another wave of job cuts across the corporate world underscored the grim condition of the global economy, which has already helped cut oil prices by more than $100 a barrel since last July's peak as a recession erodes oil consumption.
But some hope appeared in Japan as the Nikkei stock index leapt 5 per cent after the government announced plans to buy shares in companies whose capital is seriously hurt by the financial crisis.
Later on Tuesday, US President Barack Obama goes to Capitol Hill to campaign for an $825 billion economic stimulus package to be put to a House vote within days, while the Federal Reserve begins a two-day meeting expected to flesh out its programmes to free up lending and boost the economy since it cannot cut interest rates any further. 
Follow Emirates 24|7 on Google News.
Oil prices rose more than 1 per cent on Tuesday, reversing day-ago losses as traders focused on short-term factors like cold US weather and an Australian cyclone, despite forecasts of a further rise in US crude stocks.