Opec should cut supplies again amid market imbalance: Iraq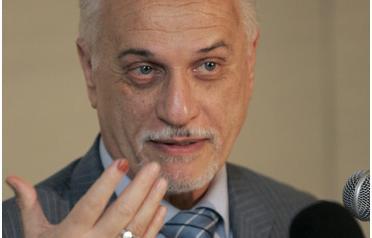 "If our previous reduction is not sufficient to stabilise the market and prices, then we have to look for another reduction," Oil Minister Hussain al-Shahristani told reporters on the sidelines of a conference.
Earlier this month, Shahristani said he expected the Organisation of the Petroleum Exporting Countries (Opec) to cut its supply targets when it meets in March.
The group supplies a third of the world's oil and has agreed to curb supply by 4.2 million barrels per day (bpd) since September, as it races to match falling demand from economies hit hard by the global slowdown.
The price of oil may begin to recover by the end of the year, Shahristani said. He had said previously that $70 (Dh258) was a fair price for oil.
US crude oil has fallen by more than $110 from its July peak to trade at under $37 a barrel on Tuesday.
Iraq, dependent on oil export income for cash needed to rebuild its shattered economy, has been forced to cut its budget due to the slump in prices.
Compliance from Opec members with agreed cuts was "good enough", Shahristani said.
Opec met only two-thirds of the pledged cuts in January, according to a Reuters survey. 
Follow Emirates 24|7 on Google News.
Opec should look to reduce oil supply further if curbs to date have failed to balance the market, Iraq's oil minister said on Tuesday.