Plastic futures launch postponed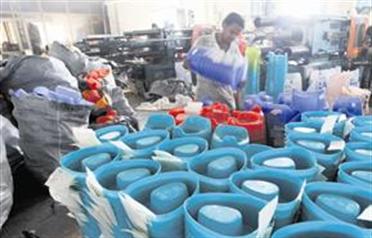 The Dubai Gold and Commodities Exchange (DGCX) yesterday announced that the launch of physically settled plastics futures contracts has been postponed.

The decision came within a month after the exchange announced the introduction of plastic futures trading, due to be effective from today.

The plastic futures contract is meant to provide hedging opportunity for small and big consumers, improved liquidity in the commodity market and bring more investors to the plastic contracts.

Commenting on the move to postpone the contract, James Bernard, Executive Director – Plastics, Dubai Multi Commodities Centre, said: "Although the product is ready to launch, the plastics industry needs more time to prepare for trading the contracts, particularly in light of the current economic climate."

The rescheduling of the futures contracts is in line with DGCX's strategy to launch the right products at the right time.

Malcolm Wall Morris, Chief Executive Office, DGCX, said: "Throughout the development of these contracts, we have worked closely with the global plastics industry in order to meet their exact requirements. The physical delivery nature of these contracts requires complete readiness and familiarisation, as such we will continue to work in conjunction with participants to introduce the contracts when the industry is ready"

As per the official notification from DGCX on January 7, the plan was to introduce two linear low density polyethylene futures contracts, one for South East Asia delivery and one for Middle East delivery; and two polypropylene futures contracts, one for South East Asia delivery and one for Middle East delivery. The exchange said its plan was to launch the plastic futures contract waiving all transaction and clearing fees in respect of the plastics futures contract for six months.

As per the DGCX original plans, the plastic futures trading was to be conducted in units of 25 tonnes of specified grades of plastics without additional additives other than producers own standard anti oxidant package in addition to catalyst neutraliser and anti static additives.

The maximum order in the futures contract was fixed at 100 lots per order and there was no limit to the number of orders than can be placed and the material delivery points in Dubai are the DGCX approved warehouses in Dubai and Jebel Ali port.
Follow Emirates 24|7 on Google News.