Profit-taking shaves 3.8% from Dubai benchmark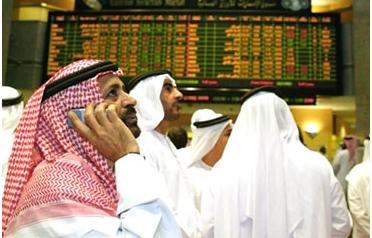 Dubai's benchmark ended 3.82 percent lower on profit-taking, led by Mashreqbank, which declined by 5 per cent, while Abu Dhabi ended higher powered by Emirates Telecommunications Corp (Etisalat).
Dubai's bourse finished at 1,589 points after rising for five of the last six trading days.
In Abu Dhabi, Etisalat rose 4.85 per cent after proposing a 35 per cent cash dividend for the second half of 2008, and a 1-for-10 bonus share issue.
Taqa climbed 9.68 per cent and Bank of Sharjah surged 10 per cent. It posted a fourth quarter profit of about Dh69.47 million.
Abu Dhabi's index climbed 1.74 per cent to 2,338 points.
Follow Emirates 24|7 on Google News.