Property brokers look at alternative investments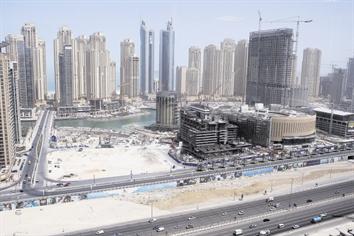 The slowdown in real estate is driving property brokers to look for alternative investment opportunities such as trading in commodities and currencies, Emirates Business has learnt.

A number of real estate companies are looking seriously at new investment and business opportunities in the UAE. While some estate agents are keen to enter the commodities market, others are trying to become introducing brokers and sub-brokers in the Dubai Gold and Commodities Exchange (DGCX).

Reji Jacob, Managing Director of JRG Securities Ltd, and Director, JRG Metals and Commodities DMCC, said: "Many real estate companies in the UAE are keen to enter commodity trading, especially in gold, steel, currencies and other trading activities. Several real estate companies have approached us to start commodity trading by opening a trading account in the name of their senior managers and company directors. Their enthusiasm in commodity trading is unprecedented as many real estate brokerage firms in the UAE have previous experience in construction materials trading in London and New York markets."
A real estate agent preferring anonymity said: "The market situation is such that we have to find new sources of income to pay rent and salary. We have a posh office in a prime location, which we wanted to close down because we could not afford to pay the high rent. We have to streamline operations and find alternative sources of income. We cannot invest a lot of money in commodity and currency trading because our funds are stuck in projects. We will start on a small scale.

Brokers are paying $2,500 (Dh9,183) to take a temporary broker licence from the Emirates Securities and Exchange Authority.
Follow Emirates 24|7 on Google News.