Saudi stocks rise to highest since 2008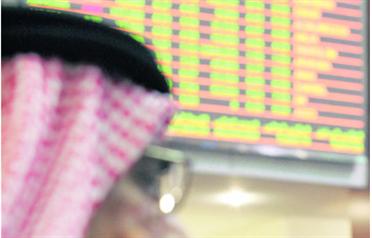 Saudi Arabian stocks rose to the highest level since 2008 after Dubai said it will support the restructuring of state- owned Dubai World with $9.5 billion (Dh34.8bn).
The Tadawul All Share Index increased 0.7 per cent to 6,801.64 yesterday, rising for a third consecutive day and marking the highest close since Oct. 15, 2008.
Al Rajhi Bank and Saudi Basic Industries Corporation led the gains.
"This is just the impact of Dubai, which is reinforcing healthy sentiment at the moment," Paul Gamble, Head of research at Riyadh-based Jadwa Investment, said in a telephone interview.
The additional funds for Dubai World double to $20bn the amount the government paid to the emirate's holding company.
Dubai World said in November it would seek to delay repaying debt until May, sparking a plunge in developing-nation stocks and increasing the cost to protect against a default by Dubai.
Al Rajhi, the biggest bank in the kingdom by market value, climbed three per cent to SR84.75 yesterday, the steepest gain since December. Saudi Basic Industries, the world's largest petrochemicals maker, rose 1.3 per cent to SR99.25.
Saudi Arabia plans to launch its first exchange-traded fund of Saudi shares, which will be accessible to foreign investors, as part of efforts to open up the biggest Arab bourse. "The market is expected to rise further in coming weeks with the launch of first-ever ETFs which have potential of bringing fresh capital inflows into the Saudi market," said Mohammed Ishaq Ali, a fund manager at Al Rajhi Capital.
In all, more than 122.88 million share changed worth SR3.146bn in 71,943 trades.
As many as 138 counter recorded trading with 58 scrips gaining and 53 losing.
The Mediterranean and Gulf Insurance and Reinsurance Company was the top gainer of the day, jumping 4.56 per cent or SR1.3 to 29.8.
Other top gainers were Dar Al Arkan, Herfy Foods, Advanced Petrochemical Company and Saudi Real Estate Co. (With inputs from agencies)
Follow Emirates 24|7 on Google News.