Selling pressures on DFM likely to end this week as foreign investors exit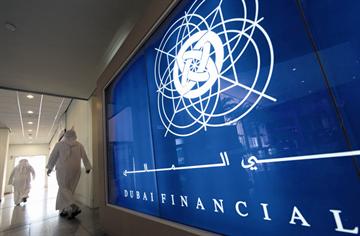 Selling pressures on Dubai Financial Market are expected to end early this week after foreign investors already sold most of their holdings which they accumulated by the beginning of February.

The DFM faced continuous selling pressures and profit booking movements during the past two sessions, pushing the index down to lose all its gains which were recorded early last week.

DFM index ended the week at 1558.98 points with declining turnover to Dh460.4 million, which remained close to the average daily trade value of Dh511m in February.

"The market faced selling pressures by foreign institutions at the end of last week. However, we expect that most of these pressures ended and pressures may reduce this week. The market is projected to go through sideways movements with some fluctuations due to continuous speculative movements," said Hosam Al Husseini, head of brokerage at Emaar Financial Services.

However, the DFM index also retreated to its support levels and this may create a new buying trend in the market this week. Also, the buying trend may shift from Arabtec and DFM stocks to new shocks which witnessed some stability last month.

"The market witnessed good buying from lower levels of 1430 until 1655 on increased volumes indicates good accumulation in the selected stocks. On this sudden rise profit booking was very much expected and this is healthy for the markets," said Shiv Prakash, equity investment analyst at MAC Capital Advisors.

"Technically we are trading above the 14 and 21 day simple moving average support levels which come at 1527 and 1508 points. If the markets maintains above these levels, we can expect some buying and can move higher to see the previous higher levels."

"We may see some selling pressure continuing until 1525 to 1510 levels but another bounce from these support levels is very much on the cards. The recent rise in the markets was seen on big volumes and the profit booking attracted lower volumes indicates bullishness to come again on lower support levels."

"If we look at the quarterly charts of DFM, 1430 acts as a strong support of the descending channel, and long term investors should never miss this opportunity to buy good fundamental stocks at the current prevailing prices," Prakash added.

Regarding co-relation between local and international markets, he explained that it was very much seen in the past. "But now when the government came out with good news and we see local markets less correlated with global trends. Crude oil prices are also strengthening which support local and regional outlook."

Abu Dhabi Securities Exchange is also projected to continue its bullishness on the short term. The index rallied for seven consecutive sessions at steady and calm upward trend. The market is also expected to face some profit booking pressures, but this trend will not create strong pressures on the ADX index due to the low level of speculations in the market.
Follow Emirates 24|7 on Google News.