Shuaa delists from Kuwait bourse to boost liquidity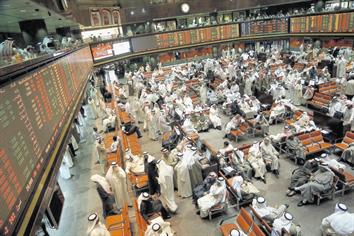 Shuaa Capital yesterday confirmed it has de-listed from the Kuwait Stock Exchange (KSE) to boost liquidity and meet conflicting regulatory requirements.

The investment bank is now solely listed on the Dubai Financial Market, having delisted from the KSE on January 1.

"Inevitably, a number of inconsistencies existed in the regulations applicable to listed companies between the two exchanges," said Oliver Schutzmann, Shuaa Capital Head of investor relations and corporate communications.

"These included issues relating to dividend payment requirements, share dealing requirements, company reporting matters and potential liability of the company and/or certain shareholders for taxes and assessments.

"None of these differences in themselves means that companies cannot be dual-listed, but they make compliance more complicated."

Shuaa listed on the KSE in 1984, even before joining the DFM in 2000, but the company says it is now unnecessary to be listed on both exchanges, with Kuwaiti investors able to easily trade on the DFM. "We also expect an improvement of liquidity and trading volumes of Shuaa Capital shares on the Dubai Financial Market as a result of the de-listing," said Schutzmann.

The delisting does not affect the company's share capital of Dh550 million.

Shuaa has endured a troubled six months. In September 2008, it was fined a record Dh3.5 billion by the Dubai Financial Services Authority, the regulator of Nasdaq Dubai, after being found guilty of manipulating the share price of DP World in attempt to window dress Shuaa's accounts ahead of the end of its financial year on March 31 last year.

Meanwhile, Shuaa will hold an extraordinary general meeting on Tuesday, which will ask shareholders to extend a convertible bond issue for another 12 months.

The Dh1.5bn Shuaa bond was due to mature on October 31, 2008, with the bond holders, Dubai Banking Group (DBG), receiving 250 million Shuaa shares at Dh6 each in a deal that would have given DBG a 32 per cent stake in Shuaa.

However, DBG has disputed Shuaa's right to repay this by issuing shares, rather than paying cash, and so the two parties have agreed to roll over the bond until October 31 this year. The EGM will also seek approval for DBG to take three of the 10 seats on Shuaa's board of directors.

When the bond extension was first announced, DBG wanted "to include a majority of directors", according to a Shuaa statement issued at the time. The EGM could be a stormy affair, with investors still reeling from the collapse of the company's share price.

Shuaa has been among the major victims of the acute slump of the DFM's General Index, with its shares falling from June's record high of Dh8.64 to a two-year low of Dh1.14 by mid-December.

However, Shuaa was the star performer on the Dubai Financial Market yesterday, surging 14.5 per cent to Dh1.50.
Follow Emirates 24|7 on Google News.