Speculation, not supply, behind food inflation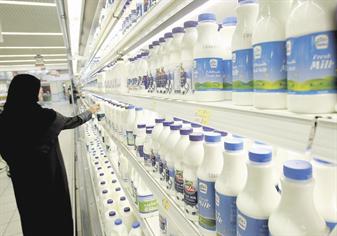 Food inflation has flared again as a result of speculative plays on the commodities markets, rather than because of a decline in global food production and will only get worse, a Gulf-based trading executive said.

"We have detected a price rise in dairy, meat, oils and even pulses and this is because traders got used to food prices being at a high level and they will not accept reducing prices," said Sudhakar Tomar, Managing Director of Hakan Agro DMCC, one of the largest food commodities trading companies in the Gulf.

White sugar prices in London are near record peaks, while US wheat, corn and soy futures have edged lower since the start of the year.

On the supply side, there is excess supply of foodstuffs being produced on a global level, which does not justify the rise in prices, Tomar said in an interview.

"What we might start seeing is that traders will start hoarding food and that would create a false shortage of food in the market, and this is human nature. If a trader feels like he might make a quick buck he will start hoarding."

High food prices benefit intermediary food traders, but this added value does not trickle down to the farmers themselves, Tomar said.

"Farmers in developing nations don't benefit from these price rises at all since the money never moves downward to that level, which discourages them from growing more food... it's a vicious cycle."

To counter the effects of inflation and other factors which may impact food volumes, the UAE announced a plan last month to build a three-month stockpile of 15 commodities.

"I don't think this is the most effective way to deal with inflation, because distribution of the food will be difficult and at that point, the government must decide if that food would be subsidised," Tomar said.

About a year ago, the UAE's ministry of economy ministry signed price-fixing deals to tackle rising food inflation with the country's Union Co-operative Society, French supermarket retailer Carrefour, Abu Dhabi-based Lulu Hypermarket Group and Baniyas Co-operative Society.

"Controlling prices through supermarkets is a better way to contain inflation, but at the same time, during times when food inflation is present people, tend to consume less and this is expected to slow down buying activity in the market," Tomar said yesterday.
Keep up with the latest business news from the region with the Emirates Business 24|7 daily newsletter. To subscribe to the newsletter, please click here.
Follow Emirates 24|7 on Google News.