Stock market recovery helps offset SWF losses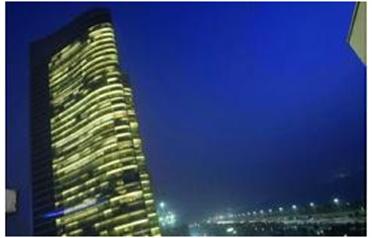 The Abu Dhabi Investment Authority (Adia), one of the world's largest sovereign wealth funds, has again ruled out plans to invest at home on the grounds such a task is undertaken by other government SWFs in the emirate.

But Adia stressed that it plays a key role in supporting the country's fiscal system by making available sufficient funds for the government to replenish budget deficits and ensure the UAE will not be burdened by heavy borrowing.

Adia's Managing Director Sheikh Ahmed bin Zayed Al Nahyan also dismissed reports that the wealth fund has plans to acquire controlling stake in some companies, saying its policy of having minority shareholding would not change.

In an interview with Germany's business daily Handelsblatt this week, Sheikh Ahmed said Adia had been affected by the global financial crisis but indicated that it had managed to partly offset the losses in market recovery last year.

"Adia is not involved with nor has any visibility on matters relating to the spending requirements of the Government of Abu Dhabi. However, the Abu Dhabi Government can, at any time, request funds from Adia to meet its short-term needs, and this has happened a few times in our history. But how and for what purpose those funds are used is strictly a private matter for the government," he said in the interview, published on Adia's website.

"Our responsibility is to manage Adia's asset portfolio in such a way that ensures we have sufficient cash and other liquid investments to meet any such request from the government without having to resort to selling other assets, especially when markets are weak."

Sheikh Ahmed said Adia had no plans to directly channel part of its revenue into the UAE pension or health system as is the case with Norway's SWF.

"Not directly," he said in reply to a question about such plans. "Although as I mentioned above, the Government of Abu Dhabi is fully entitled to draw on funds managed by Adia to support its budget if needed. But Adia's role in a situation such as this would be confined solely to providing the requested funds. As a matter of practice, Adia does not invest in the UAE, although it's important to remember that the government has other investing arms, some of which have mandates that allow them to invest in Abu Dhabi or UAE-based projects."


Financing deficit

Sheikh Ahmed gave no details of withdrawn funds to finance any budget shortfall but the UAE has traditionally resorted to returns from its overseas assets to cover any shortfall in its consolidated finance account (CFA), which involves the federal budget and spending by each of the seven emirates.

Most of the funds were withdrawn during the 1990s and in early 2000s, when the CFA suffered from large persistent deficits due to sharp fluctuations in oil prices and a large increase in the country's spending.

As a result, the UAE was the only Gulf oil producer to avoid heavy domestic borrowing and to keep spending high to support growth. The UAE's CFA deficit hit an all-time high of Dh29.5 billion in 1999 after oil prices sharply declined and the country maintained high spending to spur growth.

Central Bank figures showed the cumulative CFA deficit stood at a staggering Dh137.5bn during 1998-2003 before the shortfall began to sharply recede and turn into a massive surplus in the following years.

Analysts said the trend to withdraw funds to shore up the shortfall was reversed in the past four years as a result of a large surplus in the budget.

During 2006-2008, the surplus stood at around Dh200bn, while the balance is projected to have recorded a tiny surplus in 2009 due to lower crude prices.

According to analysts, part of the surpluses could have been transferred to Adia to bolster its investments. They noted other funds from the hydrocarbon revenues could also have been transferred to Adia on the grounds part of the hydrocarbon export earnings are channelled automatically into the fund.

Since deficits in the CFA had been easily covered and shortfalls in the federal budgets had been shored up through additional contributions from Abu Dhabi, the UAE had not suffered from real fiscal deficits, analysts said.

Independent policy

"Under Abu Dhabi law, Adia carries out its investment programme independently and without reference to the Government of Abu Dhabi or other entities that also invest on the government's behalf," Sheikh Ahmed said, when asked whether Adia co-ordinates with other government funds in the UAE.

"For this reason, the potential exists for our strategies to overlap in some areas although the specific mandates under which Adia and other government entities operate are sufficiently different to keep this risk to a minimum."

He reasserted Adia's long-standing policy of avoiding acquiring a controlling stake in any company in order to focus on generating steady income. "We have a publicly-stated policy of not seeking active management, or control, of the companies in which we invest. Our investment strategy is designed to produce steady returns over many years through diversification, rather than by building concentrations of risk through a few large transactions," he said.

"While there are some investments where we may occasionally take larger positions than others – such as in real estate – the rumours that circulate occasionally about Adia planning takeover bids or looking to buy controlling stakes in one company or another are invariably a case of mistaken identity."

Sheikh Ahmed said Adia, which was created in early 1970s to tap Abu Dhabi's oil export earnings in long-term investment abroad, has no experience in managing businesses directly, adding that it has no plans to do so in future.

"As a matter of policy, Adia does not exercise its voting rights except on rare occasions to protect our financial interests or against motions that may be detrimental to shareholders as a whole. This approach reduces the need for us to buy large stakes in companies or to take board seats," he said.

"Adia's philosophy since its creation has been to build a broadly diversified portfolio of investments. Our expertise lies in areas such as portfolio construction, investment strategies, selection of managers and identifying long-term trends that will enable us to generate superior returns. We express our view on a company by either investing in it or not… we have worked very hard over the past 30-plus years to build open and trusted relationships with governments and regulators around the world that are based on these simple principles.

No policy change

Sheikh Ahmed said the global crisis had not prompted any major change in Adia's portfolio on the grounds its assets are already diversified and the authority focuses on long-term market trends.

"These factors all come together to form our shared long-term view of the world, or 'neutral benchmark', which comprises allocations with fixed weights to more than two-dozen asset classes and sub asset-classes. We adjust this only when our view of the long-term outlook for the global economy changes in a fundamental way," he said.

"But while this is under constant review, great caution needs to be exercised before making long-term portfolio adjustments, especially in the middle of a major downturn when visibility is significantly reduced. Instead, we have the ability in extreme situations to deviate on a temporary basis from our agreed weightings across asset classes in order to further reduce the impact of cyclical downturns. This approach served us well during the events of the past 18 months."

He said Adia continuously looks for alternative investments, which he described as an important element of any diversified portfolio. "In fact, private equity and real estate have for some time been stand-alone asset classes in their own right within our portfolio," he said.

"At Adia, we define alternatives as hedge funds and managed funds with non-directional strategies that are not correlated to traditional equity strategies. Our belief is that alternatives as an asset class."

Sheikh Ahmed said such a strategy had allowed Adia to minimise the impact of any downturn, adding that market recovery in 2009 had partly offset losses caused by the global crisis and ensuing crash of most markets.

"That is why in early 2008, as equity markets were coming off their peaks, we took the decision to raise our level of liquidity. Early in 2009, meanwhile, we began cautiously increasing our exposure once again to higher growth markets, which proved effective as economic conditions improved and markets recovered lost ground.

"Together, these actions allowed us to beat our own performance expectations and to compare favourably with the published results of other investment institutions," he said.

Crisis impact

Sheikh Ahmed did not elaborate on the crisis effects on Adia but according to the New York-based Council on Foreign Relations (CFR), Adia and other Gulf SWFs suffered from heavy losses in 2008 because of the crisis. But it noted that the surge in the region's oil income to a record high level that year partly cushioned that loss.

Its figures showed Adia controlled around $453bn at the end of 2007 but the assets declined to nearly $328bn at the end of 2008. It estimated Adia's losses at nearly $183bn but noted there was a net flow of around $59bn into the fund as a result of the surge in Abu Dhabi's oil income.

In the interview, Sheikh Ahmed slammed global protection policies and said the crisis had shown that financial systems are closely and globally inter-connected.

"More than ever, we are dependent on each other for stability and success… for that reason, it is essential to maintain the free flow of capital between countries, and ensure that cross-border investing is not stifled by restrictive measures that may be popular within individual markets in the short term but ultimately leave us all worse off. The world economy is still in a fragile state, and we must not jeopardise its recovery and future economic growth by building barriers to investment."

Western debate

Asked about the anti-SWF debate in the US and other Western countries before the crisis, Sheikh Ahmed said there has been an improvement in the understanding of the role of those funds in the West, adding this has helped ease their concerns.

He said there also has been a growing awareness of the important role that SWFs as long term investors can play as a stabilising influence on markets. "But this is a process that is ongoing and requires openness and trust on both sides. In 2008, Adia was elected co-chair alongside the IMF of the International Working Group of 26 sovereign wealth funds, which produced a set of generally agreed principles and practices that reflected how their investments are made. Among other things, the SWFs made clear that their investments are driven solely by financial and economic considerations, and not politically motivated in any way," he said.

"Adia has enjoyed an excellent and open relationship with governments, regulators and partners around the world for more than 30 years and we expect that to continue."

Size of assets

Replying to a question on media and market speculation that its assets range between $300bn and 800bn, Sheikh Ahmed said Adia does not usually disclose its investments under management in line with its long-standing policy.

"However, President His Highness Sheikh Khalifa bin Zayed Al Nahyan, Ruler of Abu Dhabi and also Adia's Chairman, has stated publicly that some of the highest estimates seen in the media have been exaggerated. I would just point out that Adia's reputation has been built over the past 30 years, not on our size alone, but through our behaviour as a prudent and responsible investor and trusted partner. Our reputation is our most precious asset," he said.

Sheikh Ahmed was also asked whether Adia would give more attention to the Middle East following the global market turmoil.

He said: "Adia already has exposure to Middle Eastern markets in line with their weightings in global indices and we remain open to opportunities. But Adia's primary focus is to invest outside the region as a means of diversifying from the relatively correlated, commodity-driven economies of the Middle East. It is also important to note that we do not, as a matter of practice, invest within the UAE. There are other Abu Dhabi Government entities that fulfill that role."
Keep up with the latest business news from the region with the Emirates Business 24|7 daily newsletter. To subscribe to the newsletter, please click here.
Follow Emirates 24|7 on Google News.