Surviving the liquidity squeeze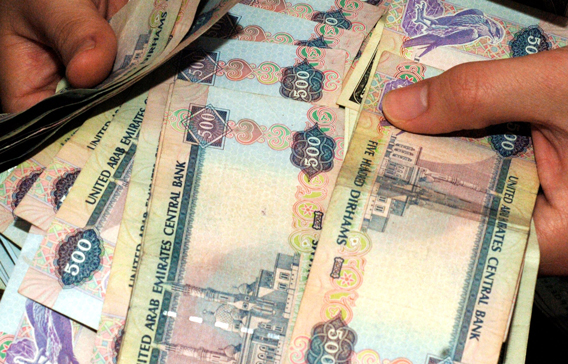 The margin call effect
Sreenivasa Rao Dasari
After growing rapidly in 2008, the total number of investors on the Dubai Financial Market (DFM) increased only marginally at the end of 2009.
Analysts maintain that the increasing number of margin calls issued by brokerages in the recent past is one of the reasons for the slowdown in investor numbers, coupled with a decline in share prices.
"There has been a rise in margin calls because of the value of shares going down by the day. A majority of investors prefer to keep away from trading," said Manish Goel, a financial analyst.
Fund managers slash entry limits
Shashank Shekhar
Fund managers are having to change their goalposts to stay in the game due to the liquidity crunch. The minimum requirement for managing individual portfolios is now one-fourth of what it was before the crisis. Furthermore, asset managers are also identifying new groups of people that had so far not been considered worthy of tapping.
"We have reduced the minimum amount of assets required for private portfolio management from $20 million [Dh73.45m] to $5m over the past one year," said Seid Suleman, President of Miraj, a Canada-based firm that attracts a lion's share of its investments from the Gulf. Earlier, Serene El Masri, Chief Executive Officer of BNP Paribas Wealth Management (GCC), had told Emirates Business that the bank now considers non-resident Indians with a potential to invest $1m as an important target.
A tick in the right direction
The modified tick size on the DFM, effective from March 11, is an example of the authorities being proactive in aiming to bring back the cash.
The DFM on Thursday announced that the new system allows buying and selling orders up to three decimal fractions for securities with a market price below Dh10, and up to the second decimal fractions for securities with a market price above Dh10.
"Trading volumes on the bourse will increase as the new modified tick size system will attract more liquidity. Price fluctuations will be more and this will help day traders scalp faster as it enables them to in and out many times in one session," Shiv Prakash, senior technical analyst at MAC Capital, told Emirates Business.
Keep up with the latest business news from the region with the Emirates Business 24|7 daily newsletter. To subscribe to the newsletter, please click here.
Follow Emirates 24|7 on Google News.