Tokyo exchange to speed up trading with new platform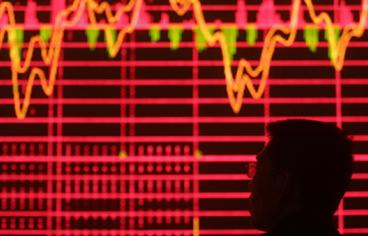 Tokyo's stock exchange, long derided as one of the world's slowest major bourses, is launching a new platform to give it a much-needed shot of speed and to fight off global and domestic rivals.

The "Arrowhead" system, with the ability to handle thousands of orders in the blink of an eye, will make Asia's largest bourse – infamous for system malfunctions and sluggish execution – a viable platform for electronic traders, officials hope.

And it may be the answer for Japan's dominant exchange to the rise of alternative trading platforms, which have been siphoning off volume by offering faster trades and finer price points.

"Over the last decade we've fallen far behind others in speed, but we'll catch up on that front," said Hiroaki Uji, the TSE executive managing the Arrowhead project, which runs on some 200 servers whose location in Tokyo is kept secret.

"Our capacity will rise by about five to six times from the present, which means we can cope with more orders and we expect algorithmic trading to pick up," Uji added at a media briefing this month.

But speed may do little to reverse the long-term trend of Tokyo's waning importance in Asian equities markets, as bourses such as Shanghai ride the growing clout of their companies and economies.

At the peak of Japan's asset bubble in 1989, the Tokyo exchange's market capitalisation accounted for about 40 per cent of the value of global markets. It now contributes just seven per cent, data from the World Federation of Exchanges showed.

"I think if somebody really wanted to invest in Japan, then they would invest in Japan whether or not the exchange is slow or fast," said Graham Elliott, chief executive of MF Global FXA Securities in Tokyo, a futures and options broker.

Arrowhead was developed by Japanese electronics conglomerate Fujitsu. The $145 million (Dh532m) system will process trades in five milliseconds, 600 times faster than the two to three seconds needed on the current system, and on a par with the New York and London stock exchanges.

The system will debut this week and allow the exchange to handle 46 million orders a day from the current seven million a day.

The TSE said the new system will lead to greater use of algorithms and other automated trading strategies. Specifically, Arrowhead should pave the way for more high-frequency trading, where algorithms are used to trade thousands of shares in milliseconds to profit from tiny spreads and market imbalances.

UBS estimates that about 30 per cent of Japanese equity trading is now high-frequency. Such trading accounts for some 60 per cent of equity volumes in the US.

The Asian Investor reported this month that several US high-frequency hedge funds, such as DE Shaw, were said to be building up their local desks in order to take advantage of the new infrastructure of the TSE.

DE Shaw, the world's fourth largest hedge fund, declined to comment on the report. The TSE offers "co-location", allowing trading firms to place their computers next to its own to shave microseconds from execution times.

"The launch will create an environment to see more players entering the market," said Toshiyasu Karashima, executive director and head of planning at Nomura Securities. "Many players are showing interest. We may see more high-frequency market makers entering the market, which could possibly raise the liquidity."

In step with the launch of Arrowhead the TSE will also reduce tick sizes, the smallest increment by which a stock can move. For instance, one will be able to buy or sell Sony at ¥1 (Dh0.039) intervals, versus the current tick size of ¥5.

Alternative exchanges known as proprietary trading systems (PTS) have drawn some business away from the TSE by offering smaller tick sizes as well as faster trades. While still accounting for one per cent of all stock volumes, PTS run by SBI Holdings, kabu.com Securities and four other firms have together recently eclipsed the trade value on the Jasdaq exchange, Japan's third-largest.

Many market participants say Arrowhead will likely benefit the PTS because it will draw more trading volume to Japan.

A successful launch would also help the TSE improve its reputation among investors following a series of embarrassing computer glitches. The image boost as important as the bourse prepares to go public after April 2010.

In 2006, news of an accounting scandal at Livedoor sparked a massive sell-off of the then-popular internet company. Unable to handle the rush of orders from panicked investors, the TSE had to curtail its trading hours for three months.

Earlier this month, the exchange was ordered by a court to pay $120.5 million in damages to Mizuho Securities for a botched trade in 2005, and the TSE has warned the fine could push it into the red.

The biggest losers from Arrowhead will likely be the small brokers who still do much of their business over the phone or who don't have the money to invest in the needed computer upgrades to take advantage of its speed.
Keep up with the latest business news from the region with the Emirates Business 24|7 daily newsletter. To subscribe to the newsletter, please click here.
Follow Emirates 24|7 on Google News.