Traders see profits erode due to fluctuating dollar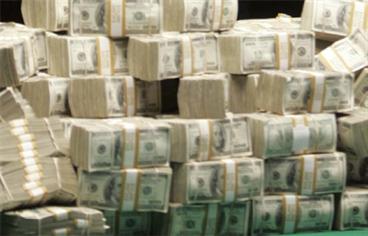 A highly volatile greenback has hit traders in Dubai who traditionally banked on forward booking of US dollar for imports.

Traders, who re-export from Dubai, said loss because of difference in the value of currency from day it is booked and the day it is redeemed has eaten into their profits and at times completely eroded their margins.

Traders – importers and exporters – prefer to trade in dollars because of its international currency status.

"For an importer [into Dubai] the trouble comes when the dollar appreciates in value. For an exporter from India a declining dollar is a problem," said Manoj Kumar, Managing Director of Golden Covers, a Dubai-based textile trading company that imports textiles from India and then exports it to the Middle East markets.

A trading company like Golden Cover books dollar with a bank the day a deal is made. The US currency is booked on the basis of the current prices for a delivery that is to be made three or five months later. Traders said they earlier relied on forecasts from analysts about the trend of dollar but such forecasts have repeatedly failed.

"The dollar cannot be predicted. It may be declining for days and then one development somewhere raises its value overturning our calculations. And at times, the converse happens," a trader said. Exporters and manufacturers that compete with importers are losing $100 billion (Dh367bn) globally because of strengthening of dollar, McKinsey analysts Richard Dobbs and David Skilling said. According to Rajni Panicker of MF Global, the Indian rupee/ dollar currency futures [for February] declined from 46.43 to 46.28 on Friday. The dollar strengthened 0.27 per cent against the euro yesterday.

Forex traders had mixed responses on the course the US dollar is expected to adopt this year. "In my 33 years of trading, I've never seen such carnage around this currency," said Mike Baghdady, the head (currency trade) of the London-based Spy Glass Trading Solutions.

Bill Hubard, Chief Economist at Swiss Forex bank MIG, said though there has been clamour in the markets that US Federal Reserve may hike interest rates, there are no corresponding signals from the markets in this regard.

"I believe the market remains too hawkish on the US rate outlook which is now implying an 86 percent probability that the Fed will raise rates in September, and nothing I am hearing from the Fed causes me to change this view," he said.

Hubard said that the US government may want to let the Greenback weaken to strengthen its exports. "Rate hike hopes will get traction at some point, but not quite yet, and in the short-term the market's over-zealousness poses a potential downside risk for the dollar," he said.

"Although, President Obama's State of the Union address may also encourage dollar selling. The President did not focus on his plans to restructure the banking sector, which may support risk appetite. Further his pledge to boost growth by doubling exports may imply a greater willingness to let the dollar weaken," he added.
Keep up with the latest business news from the region with the Emirates Business 24|7 daily newsletter. To subscribe to the newsletter, please click here.
Follow Emirates 24|7 on Google News.