UAE markets to be range bound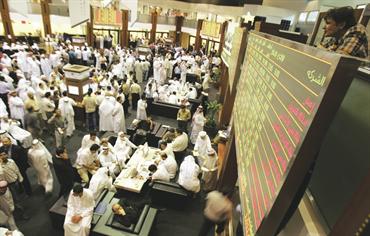 The UAE stock markets should struggle this week unless fourth-quarter results exceed expectations.

Both the Dubai Financial Market and the Abu Dhabi Securities Exchange fell on Thursday for the first time in more than a week as buyers faltered. This meant the latter bourse added 5.6 per cent last week, while the former advanced 3.2 per cent over the same period.

The DFM could not overcome its immediate resistance of 1,550 points and will open today 30 points short of this mark, while the ADX is perched just above a decent prop at 2,250.

"Both markets will remain range bound this week, moving in a three per cent zone up or down," said Sherif Abdul Khalek, Beltone Financial institutional trading manager.

"Dubai may test 1,350 in the medium term, while the ADX will find support at 2,150."

The two markets floundered on Thursday after Aldar Properties and Sorouh Real Estate both announced broadly disappointing fourth quarter results on Wednesday. While a decline in profitability has already been priced in to the UAE's beleaguered stocks, more bad news will further entrench the negative sentiment of investors.

"The markets will also depend on how Western exchanges fared on Friday, together with the performance of the Saudi Tadawul the day after," said Khalek.

Saudi shares rose in the week's first day of trading. The Tadawul All Share Index rose 0.7 per cent to 4,820.

Turnover continues to be dire, with the DFM daily average trading worth just Dh291 million so far this year, while Abu Dhabi's mean is even worse at Dh187m. At these volumes, most institutions will see little point in buying into the market, which offers scant prospect of a sudden surge.

This means retail investors will continue to dominate trading. These players typically operate from a short term perspective and so profit taking should be expected on any gains.
Follow Emirates 24|7 on Google News.