Wall Street eyes Fed, Obama and earnings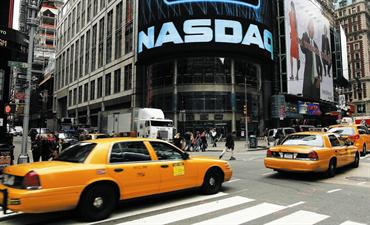 With Wall Street in the middle of an earnings free season, investors will eye any moves from the White House next week to revive banks and craft a recovery and rescue plan to salvage the US economy from its year-long recession.

Investors also will tune in to the Federal Open Market Committee's statement from the meeting on Tuesday and Wednesday for any clues on how the US Federal Reserve will address these problems.

Next week, 137 companies in the S&P 500 and 12 Dow components will report earnings, in what is expected to be the weakest in this six-quarter streak of negative growth.

Banks in particular will be in focus as news that President Barack Obama and his economic advisers will meet on Saturday fuelled hopes that the new administration will put together another rescue package for the ailing banking sector.

The progress of the $825 billion (Dh3 trillion) economic recovery package being crafted in Washington will also be closely observed. On Friday, President Obama urged lawmakers to act swiftly, saying the United States was experiencing "an unprecedented economic crisis".

"For investors, a lot is riding on the upcoming stimulus plans," said Michael Sheldon, Chief Market Strategist at RDM Financial in Westport, Connecticut.

Data on home sales, jobless claims and an early reading on the fourth-quarter US GDP next week will likely confirm Obama's viewpoint.

Still, the path is likely to be anything but smooth for the economic recovery programme, cautioned Craig Peckham, Equity Trading Strategist for Jefferies & Company in New York.

"It's a long road from here to there," he said "It is far from being a unanimously supported platform."

Earnings from McDonald's Corp and Verizon will offer a reading on consumer spending, while results from Caterpillar and DuPont will provide some clues on the strength of investment spending. Oil giants Chevron and Exxon Mobil will also report results. But corporate profits are expected to drop 28.1 percent during this earnings season, ThomsonReuters data shows, with seven of the S&P 10 sectors expected to see double-digit declines.

This is in line with bleak economic data expected on existing home sales, new home sales and weekly jobless claims.

An advance reading of the US fourth-quarter GDP is expected to show contraction at an annual rate of 5.4 per cent – far worse than the previous quarter's 0.5 per cent decline.

"This is a very bad number and probably the worst number in 26 years," said John Praveen, Chief Investment Strategist at Prudential International Investments Advisors in Newark, New Jersey.

Among those scheduled to report earnings next week are American Express and Wells Fargo, both part of the financial sector that has been battered in recent weeks over concern about the health, and in some instances, the survival, of some of the biggest banks.

Banks have been at the core of the credit crunch, which sparked a slump in consumer spending, the backbone of the US economy. This week, losses in the financial sector were a major stumbling block for Wall Street.

Just a week ago, Bank of America revealed that former investment bank and brokerage Merrill Lynch, which it acquired, had a record $15bn quarterly loss – a stark reminder of the continued turmoil in the financial markets. For the week, the Dow lost 2.5 per cent, the S&P 500 slid 2.1 per cent and the Nasdaq fell 3.4 per cent.

For the month of January and 2009 so far, the Dow is down eight per cent, the S&P 500 is off 7.9 per cent, and the Nasdaq is down 6.3 per cent. Investors will look to the Fed's language for signs on how it will help the broader economy now that its main tool for directing monetary policy, the fed funds rate, will likely remain unchanged at a range of zero to 0.25 per cent. The Fed's statement is expected on Wednesday at about 1915 GMT.

"The focus will be on the statement to get a flavour for what they are thinking about the possibility of purchasing more mortgage paper or buying up other assets in the financial markets," Praveen said.

And Wall Street will continue to keep a close eye on drama surrounding the economic stimulus package.

"The devil is in the details. The market wants to know that we are not just going to create government jobs," said Bobby Harrington, Head of Block Trading at UBS in Stamford, Connecticut. "On the longer-term perspective, people are going to want a combination of things – not just to build a bunch of windmills that helps short term but don't have sustainability," said Harrington.
Follow Emirates 24|7 on Google News.