Active PR looks for local solutions through APRN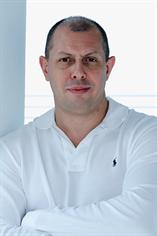 Dubai-based Active PR has sought to find a viable solution to offer services across the region, and has launched the Arabian PR Network (APRN).

The network, which is planning to launch it website by end of January, aims to compete with international agencies that affiliate with regional PR agencies to offer local experience, or set up offices in different markets across the Middle East.

Louay Al Samarrai, Managing Director, Active Public Relations and Marketing Communications Consultancy, said: "The network was launched in November and involved three agencies in Saudi Arabia and Egypt.

"The network that we have launched is not related to skill-development. Instead, we intend to compete with Burson Marsteller's, WeberShandwick's and Fleishman Hillard's of the world," said Al Samarrai.

"Our aim is to create a network that offers services from established PR agencies in different market who offer local communications experience and solutions."

APRN currently includes, in addition to Active PR, 4PR of Egypt and MPR from Saudi Arabia.

Al Samarrai said: "Several agencies claim to have offices in different cities in the region, where in fact, those offices are merely operated by one or two employees who serve as order-takers. Meanwhile, the service is being provided by their offices located in Dubai. Clients do not receive the on-ground knowledge and experience, especially in challenging markets such as Egypt or Lebanon."

Recently, many agencies have been looking at ways to expand their services in the region, where many of them have used the networks of their international affiliates.

Al Samarrai said: "It would be a fair criticism to say that such a network would be a result of the agency looking for cost effective alternatives to provide regional services, yet it would not be correct.

"This network is offering Arab expertise in Arab countries. It is true that the biggest challenge in 2010 would be sourcing talents, and searching for the right talent in each country would take much time and effort.

"It will also need to be justified in terms of revenues. Instead, we chose to establish our network that will now offer clients the access to real PR agencies in those countries they seek to establish their presence in."

The Arabian PR Network has started its marketing activities in January, after seeing a November 2008 launch. "We are hoping to win clients in the first quarter of 2010," said Al Samarrai.

"Although the network involves only three agencies at the moment, we are looking into agencies joining from Morocco, Libya and Palestine. We would also like to see agencies from Syria and from Lebanon."

He did not, however, expect such networks to form a trend that would react to the financial needs of agencies facing the crisis.

"This will not become a trend for two reasons. We expect most people in the industry to be cynical towards such initiatives. We stress that this network was not formed in reaction to any financial difficulties. APRN is rather providing a real alternative to claims about regional outreach." He said that the membership is being scrutinised based on a series of criteria including reputation and financial performance.
Keep up with the latest business news from the region with the Emirates Business 24|7 daily newsletter. To subscribe to the newsletter, please click here.
Follow Emirates 24|7 on Google News.