Advertisers prefer quarterly campaigns amid meltdown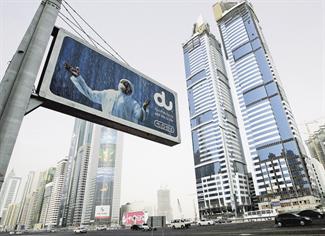 In response to the current financial crunch, many advertisers are planning their campaign on a quarterly basis, as against the annual campaign that has been the practice in the industry.

Supporting the notion, Reena Bedi, Marketing Manager of Shoe Mart, said: "We are not cutting down on our advertising spend, but spending it cautiously keeping an eye on our expected results.

"Quarterly plans make sense for us at the moment because of the uncertainty in the market and, at the same time, it's a long enough period for us to plan any strategic campaigns."

Advertising agencies have also felt the crunching pressure from clients and have to accommodate the need of the hour. Voicing the same, Mahesh Sunderasan, COO of Ikon Advertising, said: "Yes clients are insisting on short-term ad campaign and looking at quarterly plans. In fact, some of them are even insisting on monthly ad plan."

Highlighting new demands of the industry, Sunderasan shared that clients are also seeking an exit clause just to be prepared for any eventuality.

However, in support of the annual campaigns, he insists "clients should cash on the better packages that media houses are offering, under the circumstances and maintain a steady stream of communication, or else it can be very detrimental to the brand image."

In a contrasting opinion, Bedi insists that short-term plans will help us to gauge market reaction and stay in touch with market realities.

"It's not so much to cut down on the advertising budget, but just to plan a cautious campaign which will help us to strategise closer to our objectives.

"We may even increase our ad spend, if the strategy needs a revision, but that needs to be evaluating on regular basis," said Bedi about the advantages of short term ad plans under the current circumstances.

Media houses, including publishers, TV and radio channels have been accommodating this new-found request from agencies and willingly taking on short term booking – as short as monthly. "They rather have their slots filled than wait for annual campaigns, which are not as common as before," said Sunderasan, in support of the media houses.
Follow Emirates 24|7 on Google News.