AirAsia joins race to sponsor Manchester United's shirts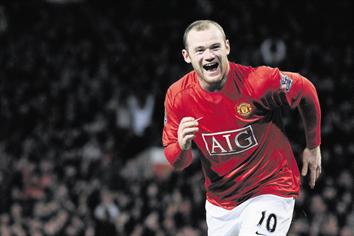 Malaysian budget airline AirAsia yesterday joined the race to become Manchester United's shirt sponsor as India's Sahara group said it was in talks with the club.

AirAsia founder Tony Fernandes said on his blog that the Premier League side had invited him to discuss the deal. Struggling US insurer AIG, the current sponsor, will not renew after 2010.

"I was just thrilled that we have reached a stage where Manchester United would actually think that we are a big enough brand to afford them and that they would want our brand on them," said Fernandes.

"To be honest, I don't know what the entire package would amount to, as prices would have come down," he said.

"But it must be stated that all our branding commitments have always been about the impact to our bottom line," said Fernandes.

AirAsia was launched as a budget carrier in December 2001 with just two aircraft. It now flies more than 100 domestic and international routes across Asia, including to London.

Fernandes, who said he was in London on Monday and about to start negotiations, described the decision on whether to commit to the shirt sponsorship as a "multi-million dollar question".

"There is no doubt that this would be great for AirAsia and as many of you have said, it is worth the money," he said after inviting feedback on the proposal from readers of his blog.

Meanwhile, Sahara chairman Subrata Roy said the Indian group was continuing its talks with United.

"Discussions with the club are on. It's still at a preliminary stage and I don't want to say any more on it," Roy said in India yesterday.

Sahara, which also sponsors the Indian cricket team, jumped into the fray after AIG declined to renew their mega-deal worth £19 million (Dh100.9m) a year.

Talks between the club and the Indian company reportedly began in August last year, but no progress appeared to have been made until Roy's comments.

European football, especially the English Premier League, is followed passionately across Asia, including cricket-mad India, due to live broadcasts of matches.

Asian companies are increasingly visible in the Premier League with South Korea's Samsung sponsoring Chelsea and Thailand's Chang Beer emblazoned on Everton's shirts.

Man Utd have said they are confident of improving on the AIG deal.
Follow Emirates 24|7 on Google News.