Alhurra launches new Arabic TV show 'Al Youm'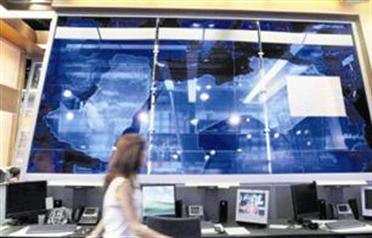 Alhurra Television yesterday launched a new live Arabic television show originating simultaneously from five cities in three continents including Dubai, Beirut, Cairo, occupied Jerusalem and Alhurra's headquarters in Springfield, Virginia, US.

The three-hour programme titled Al Youm (Arabic for "Today"), provides viewers a window to the world through its coverage of the latest news from the Middle East, the US and the world.

The show also included topics such as health, entertainment news, sports, technology, social and cultural issues.

The programme includes interviews with everyone from politicians to athletes; leaders in business and the arts. It also includes a daily feature "Internet Corner" where viewers get a chance to participate in the discussion by sending in their questions to be viewed on air.

"Al Youm is a natural next step as Alhurra increases its audience engagement and advances technologically," said Joaquin Blaya, Governor of Broadcasting Board of Governors (BBG). "Al Youm is an excellent complement to the programming that is on Alhurra and will be the cornerstone of our prime-time programming."

Alhurra is operated by the non-profit corporation "The Middle East Broadcasting Networks" (MBN), financed by the US Government through a grant from the BBG.

The BBG, an independent federal agency, serves oversight and as a firewall to protect the professional independence and integrity of the broadcasters.

"We wanted to test our limits to have a program that was not only technologically advanced but also engaging for the viewers. The audience will contribute to the dynamism of the show and tie it to the issues of today," said Fran Mires, Al Youm's Executive Producer. "Al Youm takes the viewers beyond the headlines to show how these stories impact the lives of those people affected."

Recent surveys of the Middle East by research companies such as ACNielsen show that Alhurra has a weekly reach of an estimated 26 million adults.

Al Youm airs from Sunday through Thursday, 4pm to 7pm (GMT) throughout the Middle East, North Africa and Europe.

Located in Dubai's Media City, Al Youm is co-anchored by Jessy Trad and Ahmed El Naggar, who are joined by Mona Wehbi in Beirut, Amr Khalil in Cairo and Eman Haddad in Jerusalem, along with news updates from Alhurra's headquarters outside of Washington.
Follow Emirates 24|7 on Google News.