Another US paper may close down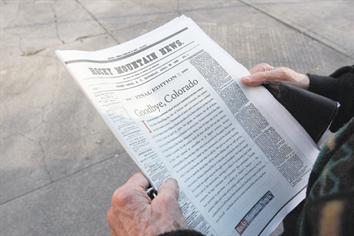 San Francisco's beloved Chronicle daily newspaper is bolstering for massive job cuts said to be needed to avoid shutting it down or putting it on the auction block. Publishing group Hearst Corp announced the San Francisco Chronicle will be shuttered or put up for sale unless staffers at the newspaper agree to "significant" job cuts.

"Unless you are calling to offer me a job, I have no time for you," said a Chronicle reporter contacted by telephone for comment in the wake of the news. "I'm going to post my resume on Facebook right now."

Chronicle Chairman Frank Vega said the newspaper has not lived within its means for years.

Hearst says it lost $50 million (Dh184m) last year and has already eclipsed that amount in red ink this year.

Hearst bought the Chronicle in 2000 from its founding family and has posted loses every year since 2001.

Hearst said it is "undertaking critical cost-saving measures including a significant reduction in the number of its unionised and nonunion employee".
Follow Emirates 24|7 on Google News.