Apple buys ad firm to raise stakes in Google battle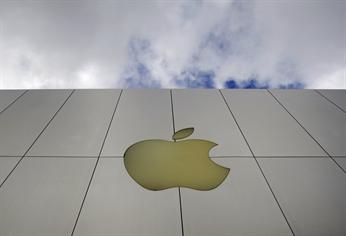 Apple has acquired mobile advertising company, Quattro Wireless, as the iPhone maker looks to ramp up its presence in the mobile advertising arena.

The deal is said to heat up the competition between Apple and internet giant Google.

Quattro announced the deal in a blog posting on its website on Tuesday, but did not give a purchase price. An Apple spokesman also declined to say how much the company paid. The Wall Street Journal-affiliated blog, All Things Digital, reported that Apple would pay $275 million (Dh1.09 billion) for Quattro.

The acquisition comes two months after Google bought Quattro Wireless rival AdMob for $750m and on the same day that Google threw down the gauntlet to Apple by unveiling plans to sell its own smartphone, the Nexus One.

All Things Digital and other media outlets have reported Apple had also been trying to buy AdMob. Analysts say Microsoft Corp and Yahoo have also acquired companies with mobile advertising technology in recent years.

Google took the wraps off the eagerly anticipated Nexus One at an event at its Mountain View, California, headquarters billing the HTC-built touchscreen device which runs on Google's Android software as a "superphone". It hopes AdMob will help it more effectively extend its lucrative Internet search and advertising domain into the booming world of mobile devices.

Quattro Wireless Chief Executive Andy Miller, using his new title of Apple Vice- President for mobile advertising, announced the purchase of the company he co-founded in a blog post.

"We are thrilled to let you know that Apple has acquired Quattro," Miller said. "We remain focused on delivering more engaging, relevant and useful ads to mobile devices, and improving the measurement and execution of digital campaigns."

Apple spokesman Steve Dowling said: "We look forward to developing exciting new opportunities that will benefit Quattro Wireless customers in the future."

"Together with Apple, we look forward to developing exciting new opportunities in the future that will benefit our customers," he said.

Quattro describes itself as the "leading global mobile advertising company" and its clients include Ford, Procter & Gamble, NetFlix, Viacom, Disney, Visa and Microsoft. The company serves ads in more than 100 countries and its network partners include the National Football League, CBS Interactive and Time. Broadpoint Amtech analyst Brian Marshall called the deal a "good strategic purchase" and said it fits Apple's plan to acquire small technology companies that add to ancillary parts of its business.

He noted the deal was a sign of the growing rivalry between Apple and Web search giant Google. "Clearly Apple and Google continue to run down parallel paths. It's all about mobile advertising on smartphones, they're trying to maximise the dollars they create online."

While Apple's iPhone has been a huge hit, Google's Android platform is also gaining plenty of traction in the smartphone market.

Quattro was started in 2006. Investors in Waltham, Massachusetts-based Quattro include venture capital firms Highland Capital Partners and Globespan Capital Partners.

Commenting on Apple's Quattro purchase, analyst Douglas McIntyre of 247WallSt.com said Apple and Google are competing for "what many analysts believe is the next big frontier of online ad sales".

"The risk that both Apple and Google are taking is that people will react to advertising on their handsets in much the same way that they have reacted to PC-based online ads," McIntyre said.

"It may be that people who pay to subscribe to wireless services will create a backlash against handset-based marketing when they realise that they are being forced to view advertising," he said.

"The outcome of the wireless advertising war will determine, to a large extent, the growth rate of internet advertising over the next several years," McIntyre added. "From that standpoint, Apple and Google are making relatively risk-free bets on the market, given their sizes and cash resources."
Keep up with the latest business news from the region with the Emirates Business 24|7 daily newsletter. To subscribe to the newsletter, please click here.
Follow Emirates 24|7 on Google News.