Arab ad markets post 24% growth in 2008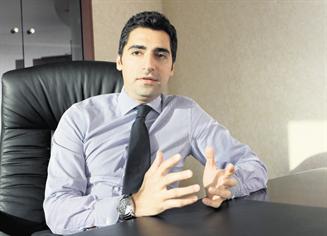 Advertising markets in the Arab World saw a combined growth of 24 per cent in 2008, totalling $9.931 billion (36.47bn) in ad spend.

The total ad spend figure for 2007 was 7.963bn.

According to the annual advertising report released by Pan Arab Research Center (Parc), only three markets, the UAE, Oman and Lebanon achieved an increased year-on-year growth.

The UAE's total ad spend in 2008 was $1.986bn, up from $1.303bn in 2007.

The UAE, regarded as the most challenging market where real estate constituted 32 per cent of the total ad spend in 2008, saw a growth of 40 per cent. In 2007, the UAE advertising market grew by 21 per cent. It is the largest advertising market in the region for the third consecutive year.

Media experts who expect the advertising market to sustain its positive outlook, see this result as a significant growth over the first half of the year (43 per cent), while most of the world saw zero or negative growth.

Oman's growth rate for 2008 was 49 per cent, compared to 24 per cent growth in 2007, while Lebanon achieved 36 per cent growth, an increase from 19 per cent in 2007.

On the other hand, Jordan's growth rate declined from one per cent in 2007, to 15 per cent negative growth by the end of last year.

The GCC and pan-Arab ad spend alone increased by 24 per cent by the end of 2008, four points higher than the 2007 growth rate. The GCC saw a substantial increase of 23.6 per cent in the first half of last year.

The total spend reached $8.27bn, a little above media predictions during the first half of 2008. Last year's total annual spend in the region was estimated at $6.59bn, according to Parc.

According to the research, government remained the top spending sector across the region, its share rising from 13 per cent in 2007 to 14 per cent in 2008.

Insurance and real estate moved from fifth to third positions among the top spenders, increasing their share of the total GCC, pan-Arab and Levant market to 11 per cent, up from seven per cent in 2007.

Shopping malls, retail vehicles and financial services retained their 2007 shares of six per cent each, while personal care products remained stable at 12 per cent.

Elie Haber, Managing Director of Mindshare, said the UAE made almost 20 per cent of the region's total ad spend. Real estate, being a major component of the market, will spread the impact of its decline regionally.

He said the results remain unaffected by the global crisis and its echoes in the region for two reasons: ineffective outdoor monitoring and unaffected budgets at the closure of year 2008.

"Currently research agencies do not offer a comprehensive monitoring of outdoor media. While real estate is the first to be affected by the worldwide financial challenges, outdoor media ad spend – mainly inhabited by real estate advertising – is seeing the biggest decline. With outdoor media excluded, the growth rate will almost continue to be the same," said Haber.

Elie Al Jichi, Production Manager at Parc, had explained earlier that the annual report depends on one source for outdoor media as an indicator. Based on this indication, outdoor media still did well with a 14 per cent growth compared to 2008. Yet, the 2006/2007 growth variation was a bit more than 43.5 per cent.

Haber said: "There is no viable tool to consolidate all information about outdoor media. It requires a lot of effort and investment to go out on the street and count all advertisements."

While Dubai's Roads and Transport Authority can provide numbers of certain outdoor furniture, a research team still has to go out to validate all information about occupied and unoccupied facilities, advertisers and rates.

Haber noted that outdoor rates are more flexible and changeable than other media. Even in television, rates for ad spots are often subsidised as part of long-term advertising contracts and incentives. The figures are hypothetical unless each contract is scrutinised.

Haber said a lot of real estate advertisers, among others, were unable to carry out cancellations in the last two months of 2008. The real effects of this will become clear in the first quarter of this year.

"The figures will probably show flat growth, a sustainable ad spend during the first quarter. This is because budget cuts by the real estate sector will offer a fresh opportunity for FMCG advertisers to make their stand in outdoor and other media such as television This will effectively boost ad spend by 15 to 20 per cent and fill the spaces left by the withdrawal of real estate, financial services and automotive." he added. "The Saudi market is expected to remain solid, and advertisers will continue to grow."

Saudi Arabia saw 12 per cent growth last year, ranking as the third largest market in terms of ad spend. Overtaken by the UAE in 2006, Saudi Arabia also saw Egypt push ahead to take over the second place.

Saudi Telecom was the top individual spender on 2008, increasing its budget by almost 30 per cent, followed by Zain and etisalat.
Follow Emirates 24|7 on Google News.