Companies using trade shows for promotion may survive tough time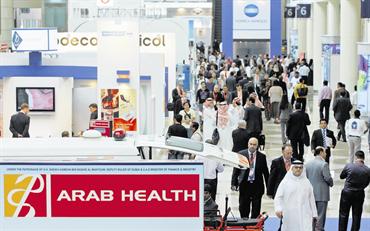 Companies that continue to promote themselves through targeted trade exhibitions will survive difficult times and may even prosper at the expense of their competitors, according to leading event industry organisers representing some of the Middle East's biggest trade shows.

"In times of financial constraint, for companies big and small, taking part in a trade-related exhibition or event remains the best way of using tighter resources to stay directly in front of customers," says Jessica Sutherland, General Manager of IIR Middle East, which is headquartered in Dubai with over 400 staff and organises events such as Arab Health and Cityscape.

The region's leading venue operator and an events organiser in its own right, Dubai World Trade Centre, recently reported a 10 per cent increase in visitor volumes for exhibitions, conventions and conferences at its venues during 2008.

Dubai International Convention and Exhibition Centre and Airport Expo Dubai welcomed a total of approximately 1.1 million visitors across exhibitions, meetings and conferences last year, driven by growth in leading shows at the core of the strategic development of the region ranging from healthcare and construction, to travel and technology.

A recent survey by industry research company, Exhibit Surveys Inc, revealed that up to 66 per cent of trade show visitors plan to purchase one or more products as a result of attending an exhibition.

In addition, according to UFI, the global association for the exhibition industry, nearly 30 per cent of exhibition visitors only ever meet sales representatives at shows which are their only form of interaction with potential new suppliers.

"These statistics are strongly reflected in the events we stage which have become industry rallying points," said Sutherland. "Both Cityscape and Arab Health were completely sold out. Trade shows are time and cost efficient for all concerned. They place exhibitors face-to-face with more customers in a day than a sales team could individually call in a year. That is going to be critical for many companies in the months ahead."

Ian Stokes, an Executive Vice-President for DMG World Media, agreed. "The sell out success of Big Five indicates that companies see the intrinsic value of keeping a strong presence in the market place," he said.

"No other medium offers the opportunity to meet with present and future customers in an open forum allowing the opportunity to discuss how best to work together during this difficult economic climate."

To suggest the Middle East is immune from the global downturn would be folly. But as Christopher Hayman, Chairman of Seatrade which maintains offices and staff in Dubai and organises a range of maritime industry events, put it: "Business-to-business events will continue to attract companies who must market their products and services not only to survive but to consolidate their market position ready to capitalise on the first signs of an economic recovery."

Ensuring Dubai remains a hub for exhibitions and trade events despite prevailing global economic conditions is a long-term government strategy. "We are working to sustain our target of 1-1.5 per cent contribution to Dubai's gross domestic product, on par with global benchmarks such as Singapore and Hong Kong in the events and exhibitions sector," said Helal Saeed Almarri, CEO of the Dubai World Trade Centre.

"We expect the events sector to play a critical role during 2009 as the catalyst to stimulating the investment climate and boosting economic growth, while playing a major role in driving up visitor traffic to the region," he added.
Follow Emirates 24|7 on Google News.