Consumer choice modelling can help firms improve market share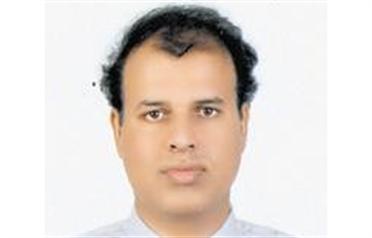 Getting the most out of every dirham spent on marketing and communication seems to be the concern of all the business heads as they get down to the nitty-gritty of consumer behaviour, response and choice.

In fact, a new report released by Booz & Company clearly states that consumer choice modelling can analyse the most complex consumer decision processes and yield valuable insights for demand-driven strategy development.

This, the report suggests, provides customer value segmentation maps, measuring market share impact of new product–service combinations, and assessing overall brand equity.

Knowing what the customer wants, why individuals prefer one product or service over another and how consumers make their purchasing decisions will allow marketers to do their jobs properly and will determine the success or failure of virtually any business venture, especially in a world where today consumer attitudes are harder to read than ever due to so much choice, claims the company.

"The consumer choice analytical tool examines the personal reasons for individual choices and provides techniques researchers can use to measure and predict those choices," explained Gabriel Chahine, a partner at Booz & Company. By exploring why individuals make specific choices among various options, consumer choice modelling can determine what people in different economic and demographic strata are looking for and how much they are willing to pay.

Backing the philosophy on the floor, Shakeel Khazi, Deputy Managing Director of Pan Emirates Furnishing, says, "Following consumer behavioural pattern is very important in times like today as we want to make sure that the money is spent in the right direct in the right manner".

"As a large furnishing house that has stores all over the UAE, we are particularly watching where we are spending our advertising dollar," emphasises Khazi. "A consumer-oriented business like ours cannot stop advertising no matter what the circumstances are, but we count on scientific tools that measure consumer behaviour and their shopping patterns to focus on our ad spend.

"For better understanding of the situation, we analyse the shopping patterns revealed by our numbers and with the intention of finding a solution we start with talking to our sales staff – the first line of our interaction with our customers," explains Khazi.

"Eventually, after a review of the situation, as a group we use various tools to maintain continuous business activities – for the sake of our consumers and our business," adds Khazi.

The technique, that Booz & Company has developed, is very advance and has evolved from lengthy paper-and-pencil surveys offering a series of preconfigured and static product or service possibilities, with shallow insights into preference. Instead, with advances in experimental designs and information technology – including broadband Internet access, digital imaging, video, and faster computing speeds – researchers today can better approximate the shopping experience when asking questions by adjusting product choices in reaction to a person's answers.

Consumer choice modelling also has the ability to predict the impact of future products and services on the market. To illustrate this, the company used the data collected from the mobile industry surveys to simulate the characteristics of "the ideal high-end phone". From this, the survey gleaned that features, design and brand are of paramount value to consumers considering a higher-priced model. These factors were exactly what Apple focused on in developing its blockbuster iPhone.

One of the more fascinating conclusions of this study: although Apple Inc's iPhone was still months away from release and its price tag would be higher than that of most other phones, the Booz & Com¬pany model correctly predicted that it would be the most attractive overall offering to consumers.

Hybrid-electric vehicles are a good topic for consumer choice modelling research. Sales in the US have tripled since 2004, and today, these cars are attractive to consumers put off by higher gasoline prices because they offer improved fuel economy and since they use the electrical power of the vehicle's cordless battery when they can, do not require a new recharging infrastructure. Sales of hybrids have also risen because of government tax incentives.

Consumers make their car purchase decisions by simultaneously weighing brand, cost, performance, fuel economy, comfort, styling, service, environmental friendliness, and more. But if you asked individuals how they weigh these criteria they would be hard-pressed to articulate their decision-making process. Consumers' choices in today's complex marketplace are beyond the ability of even the consumers themselves to describe.

A consumer choice modelling project focused on hybrids would offer people different vehicle options and allow them to think like car buyers as they compared their typical past purchases with various hybrid possibilities. It would uncover the reasons individuals make specific choices among various options, such as fuel usage, CO2 emissions, battery range, performance, vehicle design, and price. With this data, auto companies could then deduce whether various consumer segments really want an environmentally responsible car, what features they require and how much they would be willing to pay.

"Perhaps most importantly, consumer choice modelling can reveal salient differences between managers' beliefs about customers' needs and preferences and customers' actual needs and preferences," Chahine said. For managers seeking reliable feedback on how customers view their products and services, consumer choice modelling provides a rigorous way to turn customer-driven feedback into profitable and sustainable tactics for retaining or capturing market share.
Follow Emirates 24|7 on Google News.