Content-based websites offer better value for advertisers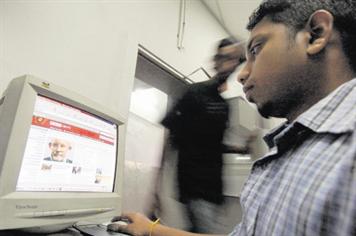 A recent survey conducted by The Online Publishing Association revealed that content sites do attract serious and targeted audience, hence offering a better value to advertisers.

The US-based association conducted the survey on international websites all over the world and reached this conclusive outcome more than six months ago, reported Ad Age, a media-centric portal. However, considering the recent developments in the cyber world, affected by the current global economic situation, the OPA re-conducted the survey and the results reinstated the grip of content sites in comparison to the social networking portals and blogs.

The revised survey was conducted to determine whether the economic downturn had any impact on the initial findings. And the survey findings revealed that tough times might actually be good news for publishers of content sites.

According to a new OPA study, ads on sites with original content (think websites for newspapers or TV networks) had actually improved their scores for effectiveness in recent months in comparison to ads on non-content sites (such as portals like Yahoo or ad networks that may represent inventory on social networks, e-mail or other pages).

"As budgets are being further scrutinised and people are looking for a better return on investment, we wanted to see if the metrics are changing," Pam Horan, President of OPA, said. "What we found is that now more than ever OPA sites outscore industry norms across all 47 ad metrics."

OPA's findings are based on an analysis of third party database – Dynamic Logic's MarketNorms – a standard industry tool for measuring the effectiveness of ads, adding more credibility to the findings.

The data shows that since July, aided brand awareness scores on content sites have increased 38 per cent, while scores on ad networks have declined 19 per cent.

It also shows that brand favourability scores for content sites have risen 27 per cent, while the scores for ad networks have dropped 29 per cent, and portals have dropped 17 per cent.

Explaining the intense increase in the effectiveness of ads on content sites even during the current financial crisis, Horan said the findings make it clear that quality content is always more engaging and hence a better environment for advertising.

"The key thing here is that everyone is trying to figure out how to spend smart right now, and the reality is you get you pay for," Horan said.

The numbers also suggest that content sites hold even greater sway over younger audiences: Web users aged 18 to 34 were found to be almost twice as likely to form favourable opinions of brands advertised on content sites than on portals. Horan said such data flies in the face of much of the conventional wisdom.
Follow Emirates 24|7 on Google News.