Decision Makers TV unveils new programmes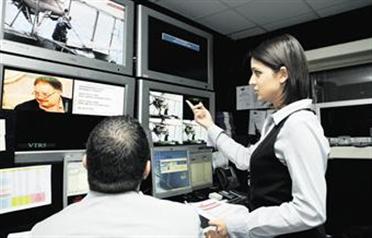 Decision Makers TV (DM TV), a Dubai-based Arabic TV channel announced that it has recently introduced several new shows – Min Al Sharq, Kalam Al Aqlam, A'alam Al Milaha, Sign In – to UAE viewers.

Topping the list is Min Al Sharq (From the East), a weekly live news programme hosted by Jamal Demloj that analyses the global implications of political, economic and strategic developments in Eastern countries such as Russia, China, India and Japan.

The one-hour show will air every Tuesday at 3:05pm with an evening repetition at 11pm, and on Wednesdays at 10am.

"As promised to our viewers, we continue to introduce programmes that provide fresh and diverse angles on all aspects of life, from international affairs to social trends. At the same time, we are committed to maintaining our business and news roots, as reflected by Min Al Sharq. We want to reward our audience with high-quality shows that provide relevant regional and world views, while showcasing the positive Arab spirit," said Samar Sayegh, CEO of Decision Makers TV.

Kalam Al Aqlam (The Words of the Pen) is a one-hour programme hosted by Wissam Shayya, who interviews prominent Arab writers, journalists, intellectuals and poets such as Siham Shaashaa, Ibrahim Khayat and Faten Azzam about their popular works as well as their journey, inspirations, and their opinion on current events.
Follow Emirates 24|7 on Google News.