Dubai looking into digital marketing as a more cost-effective medium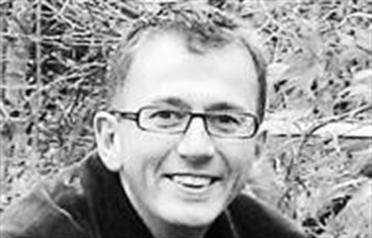 Digital marketing is now the topic of debates and discussions among regional marketeers to maximise their marketing ROI, with AME Info announcing its Digital Marketing 2009 conference from tomorrow. It will run until March 5.

The conference, held at Le Royal Meridien Beach Resort and Spa, is titled 'Informed and Cost Effective Marketing in Turbulent Times'. AME Info suggested the conference concurs with companies in the region trying to select the most cost-effective mediums for delivering their marketing messages.

"The conference comes at a key strategic time, when companies are looking for the most cost-effective strategies to keep their brand and product awareness high even during these turbulent times," said the news-based web portal.

The Digital Marketing Conference 2009 brings together debates, exclusive research and case studies from renowned speakers and panellists who are leaders in the field of digital marketing.

Speakers include Jimmy Leach, Editorial Director for Digital, The Independent. "Given the current economic conditions, never has it been more important to utilise such opportunities to learn and discuss new marketing ideas and strategies for implementation," said Leach.

"To have so many people with such relevant expertise in the same room, and all willing to share and discuss optimum ways to implement a successful digital marketing campaign, is a great opportunity," he said.

Prior to working at The Independent, he was appointed Head of Digital Communications at 10 Downing St, the UK Government website in August 2006. Leach was responsible for the implementation of all new media activities including the website, podcasting and epetitions, which gave the British electorate a direct voice to the government.

The conference will also be attended by Dan Healy, CEO Real Opinions, who will present the findings from Real Opinions/AME international survey of readers about the internet usage of today's busy business executives, and the main forms of advertising that influence them as key decision makers.

In addition, Alain Portmann, Founding Partner of Web Liquid, will offer a presentation at the event on accountability through metrics and measurements for informed decision making.

The presentation is expected to cover best practices in the area of qualitative and quantitative measurement and consumer insight.

Those measurements are to drive marketing allocation and spend, optimal attribution of marketing activities and integration of site analytics and marketing data.

Other speakers are Michael Stellwag, Manager, Digital Marketing, Qatar Airways; Nahel Menon, eComms Director, Corporate Communications, du and Terry Kane, Director of Digital Strategy, Jumeirah Group.

Stefanie Patel, AME Info Brand Manager said: "Digital marketing is becoming an increasingly important tool for brands and companies wishing to maximise their marketing ROI during these financially challenging times.

"Digital marketing offers the most measurable form of advertising to companies, hugely important to marketing managers as they are now expected to fully justify their level of marketing spend. This event will present the ideal forum at which to find out about the latest tools developed for to structure winning digital marketing strategies."

The agenda at Digital Marketing Conference 2009 will cover a wide variety of elements critical to any digital marketing strategy, such as optimum budget allocation and finding the right mix of online channels, exploring the value and commitment of customer engagement and measuring the success of social media initiatives in the Middle East digital market.

The main topics at the conference will focus on online audiences, and the opportunities and risks of consumer-generated content as well as social media within the regional context. Add to lead

AME Info is a business news website with an audited 1.5m readers and 7.18m page views. Launched in 1996, AME Info posts more than 200 press releases every day in English and Arabic, writes about 90 news and analytical stories a day and publishes daily video and audio programmes.
Follow Emirates 24|7 on Google News.