Economist to fold Asia CFO magazine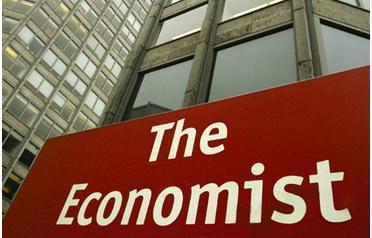 The London-based Economist Group, half owned by a unit of Pearson Plc, is closing its CFO magazine business in Asia, as the global financial crisis squeezes advertising revenue, two people with direct knowledge of the situation said.
The decision to shut the English-language CFO Asia and Chinese-language CFO China, was announced internally last Friday, and would affect more than a dozen editorial jobs at the monthly publications targeting the region's finance executives.
It is not clear yet whether CFO Europe, a sister publication, will also be folded.
The group's other businesses in Asia, including the Economist magazine and the Economist Intelligence Unit, are not affected, said the people, who declined to be named due to the sensitivity of the matter.
The Economist Group's Hong Kong office did not return calls seeking comment.
Western media companies such as Forbes, Fortune and Newsweek, which once expanded aggressively in Asia and scrambled for access to China, are now struggling to cut costs as companies spend less on advertising to survive the economic downturn.
"I'm very concerned about the drop in ad pages, honestly," Paul Rossi, managing director and executive vice president at the Economist Group told Reuters last October.
CFO Asia and CFO China, which belong to the CFO family of magazines, are delivered free of charge to select senior financial executives and senior managers and reach more than 37,000 readers across Asia, according to the company's website.
The Economist Group, 50 per cent owned by the Financial Times Group, which is a subsidiary of Pearson, also publishes the Economist, the weekly magazine renowned for its breadth of coverage and sharp analysis on business and political issues.
Last year, the FT Group strengthened its commitment to China by launching its first Chinese-language magazine targeting the country's growing business elite.
Follow Emirates 24|7 on Google News.