Editorial outsourcing to cut publication cost up to 40%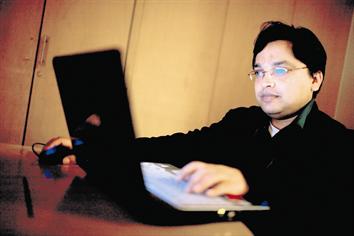 Outsourcing takes a new dimension as companies from abroad start offering editorial services to distant publishers. This new mode of outsourcing is picking up fast and is expected to bring down the publication cost by 35 to 40 per cent.

India is becoming a hub of this new outsourcing service with clients from all over the world, including the Gulf. This new service enables experts from all over the world to be resourced to write articles of their expertise for international markets, along with additional services of editing, designing and other pre-press responsibilities.

Cashing on the new trend, Mindworks Global Media, based outside New Delhi, claims that it helps publications all over the world, including a national English newspaper from Dubai.

Mindworks may have been the trendsetter when they opened their services in 2004, but Bangalore and New Delhi, in particular have seen the emergence of many more of these facilities mushrooming.

An increasing number of US publishers are now outsourcing journalism and copyediting duties to India. Many are even now extending tasks to news and feature writing.

"Media outsourcing is a $2 billion (Dh7.34bn) market for India, and we intend to take our own part of the pie," says an executive of a Dubai Media City-based copywriting company.

Back in India, Mindworks alone plans to increase its staff from 100 to 1,500 people by 2013; it has just hired a new head in the US for new business development and plans to build a five-member US operations team to help market Mindworks' services.

Media outsourcing companies could be a threat to local and regional publishing houses as technology helps to consolidate and collate all the resources to a distant service provider where cost of operation and production could be reasonably lower. Industry professionals are sceptical about this new trend, but are aware that this outsourcing process is inevitable.

"Local reporters can only contribute to sourcing the story and collating the facts, but beyond that, editing, re-writing and even the layouts can be outsourced from a distant service provider," said a senior journalist of a local newspaper that's utilising the services of Mindworks from India.

"Especially as Dubai is witnessing increase in cost of living, it makes financial sense to outsource services that do not require local knowledge or advantage," says the journalist.

In times of recession, many more company representatives have shown the inclination to consider this option, though not on the records.

The services provided by media outsourcing companies include re-writing copy, editing, pagination and layouts. They also work on complete solutions for brochures, flyers, advertisements and special sections of a magazine and newspapers.

The contribution goes online also as digital world shrinks and provides platforms to outsourcing companies to work in real time environment and meet the deadlines of the client.

Some Western publishers do their outsourcing in-house – Thomson Reuters (TRI) has moved basic Wall Street reporting on US, European, and Gulf equities to a new bureau in Bangalore. But other media companies prefer to outsource to the Indians directly.

Last year, Mindworks made global headlines when the Associated Press reported that the company had taken on copyediting and layout work for a couple of publications owned by the California media publishing group Orange County Register Communications.
Follow Emirates 24|7 on Google News.