FMCGs can retain lead by marketing quality edge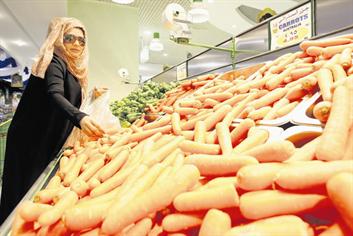 Quality, consumer behaviour and sound marketing strategies can save FMCG brands from losing market share to unbranded products during the current global economic downturn.

International food company, Kraft, said it has a set of global strategies that are instrumental to its growth in the region, and these range broadly from rewiring the organisation to reframing product categories to quality versus cost ratios.

John Carter, Director of Quality, EEMA, Kraft Foods, said: "With the current global crisis, we endeavour to put in place long-term cost reduction programmes that allow us to offer our consumers the excellent quality they expect from us while safeguarding our business viability. In this region, we intent to stay ahead of the competition by focusing on providing the right bundle of benefits at the right price and new product innovations. We also want to focus on maintaining and building top quality and eliminating unnecessary costs."

Commenting on the economic slowdown, Carter said: "No one will stop eating. However, with the global situation, consumers might choose to eat at home more often. Since we sell at-home products, this might benefit food companies like us."

"Quality is an essential part of Kraft and in spite of the financial crisis, there will not be any compromise in consistently supplying quality products. We believe that when it comes to food, majority of the consumers would still opt for quality products compared to other non-essential goods. The loyalty of consumers is critical for Kraft to gain market share during these turbulent times. We believe in delivering quality every day to our consumers irrespective of the environment."

Dr Ahmet Anbarci, Associate Director, Regional Affairs and Nutrition, CEEMA, Kraft Foods, said: "International food companies will continue to have an advantage over smaller food companies, because they have the bulk of expertise and resources to invest in consumer quality research."

Consumer quality, according to Anbarci involves taste, colour, mouth feel, and various other characteristics.
Follow Emirates 24|7 on Google News.