Fonterra increases its regional advertising budget by 15%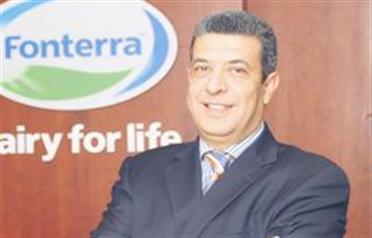 Braving the storms of global recession, Fonterra, one of the top five dairy producers and the largest exporter worldwide, has increased its regional advertising and promotional budget by 15 per cent this year.

FMCG sector proves to be more stable during challenging times, with companies in the industry continuing to increase their overall communications budgets.

Amr Farghal, Business Unit General Manager, Middle East and Africa, Fonterra, said: "Our advertising and promotion budget has increased more than 38 per cent during the past three years. We have a slight reallocation towards designing more tactical activities to cater to the immediate challenges, but this is going to be a short-term change."

"FMCG has always been the most stable industry over the past few decades compared to other sectors. This sector, I believe, is the one investors should be focusing on right now."

Yet, the dairy product industry does not go without challenges of consumer trend changes, under the pressure of the downturn.

Fears of consumers' shifting to unbranded dairy products are valid, said Farghal.

"However, milk and dairy are one of those sectors where people will always be careful in their selection.

"Definitely, consumers are now sharply scrutinising their shopping basket to make sure they stretch their dollar to it maximum, but price is not the only factor that affects their purchase decisions. They are also looking for a value-added product and I don't think they will compromise nutritional values for the sake of price."

Farghal said Fonterra products were neither the most expensive nor the cheapest products on the shelves. "Price is indeed a big challenge, but consumers are smart and will always look for the right product."

The dairy sector has started to see changes in shopping habits, namely shifting to smaller portion packages.

"This seems to me the biggest challenge. One of the activities we are doing right now focuses on encouraging consumers to stick to their original shopping habits." Farghal said, however, that the market has not reached a stage that requires revisiting the product line up to meet changing consumer demands. "I think consumers are just going through a phase of uncertainty. Once this is behind us things will go back to normal."

Advertising and promotional spend has an integral role in the business. "We are reallocating budgets within our advertising and promotional spending. Those who don't are not doing the right thing under the current circumstances. So we have to be aware of the challenges and we have to react to the changes of market dynamics.

"Currently, there is a slight shift in our allocations between promotions and above the line advertising, the push and the pull dynamics. There is more focus on the push, being compelled to deal with some challenges especially downsizing trends, and we are planning more tactical activities."

For a multi-national dairy product company, Fonterra has acquired a competitive advantage through its R&D capabilities. Farghal admitted that there are very high quality local and regional producers who also benefit from Fonterra's resources.

Focusing on the nutritional value of its products, the company has capitalised on various value-added products mainly, fortified, adult and functional powdered milk brands.

"There is nothing better than fresh liquid milk, yet consumers doing the math will realise that the number of litres of high quality milk they get out of a tin of powdered milk, is by far cheaper than any other format they can get. If you look at it from an affordability stand point, powder is a very high quality nutritional milk and it is the most affordable. Again price is not really my direct positioning, yet it is highlighted", said Farghal.

Anlene, Fonterra's major launch last year in the last fiscal year is considered the only product in the market to have doubled amount of Calcium and helps avoid with osteoporosis.

Based on the milk's main feature, Fonterra has an ongoing osteoporosis check in the UAE, supported by the Ministry of Health.

"In this market we are creating awareness of osteoporosis and demand for Anlene. In other markets, the awareness is much higher and therefore, the product is much appreciated."

Advertising and media experts have nominated FMCG as one of the main top spenders in the aftermath of the global crisis. With real estate advertising cut to the minimum, they say that more space will be available for FMCG at cheaper rates, including outdoor.

Farghal said outdoor advertising was not part of Fonterra's media split. "To be honest, I couldn't afford outdoor. Reality is, I could not compete with those huge sign, and I was also looking at making the maximum return on investment."
Follow Emirates 24|7 on Google News.