Gallup moves to Knowledge Village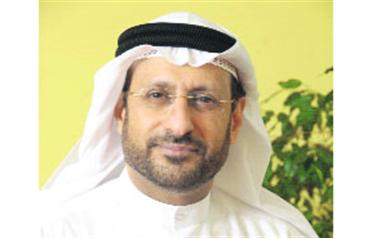 Gallup, a management research and consulting firm, is moving its regional office to Dubai Knowledge Village, the region's hub for human resources management and a member of Tecom Investments.
Dr Ayoub Kazim, Executive Director for Dubai Knowledge Village and Dubai International Academic City, said: Gallup's presence at the cluster is a testament to our status as a hub for world-class learning and research institutions that attracts global brands.
"Dubai Knowledge Village is committed to the vision of Dubai's leadership to create a strong knowledge-based economy."
Ben Buitendag, Chief Principal for Gallup in Middle East and Africa, said: "As Dubai's economy continues to mature, it has become imperative for organisations to better understand the needs of their employees and customers. Knowledge means power and gaining vital information about the stakeholders' perception of a company, product or service can enormously serve to propel an organisation forward in its expansion drive."
Ghassan Khoury, Gallup Partner, said: "We are finding huge interest in the region on the topic of employee engagement as a critical strategic focus for organisations that equally prioritise the identification and development of talented employees for positions of higher responsibility."
Associated with governments the world over and leading Fortune 500 companies through 45 offices globally, the Gallup team boasts top scientists in management, economics, psychology, and sociology.
In addition to its work in management consulting and education, Gallup also continues to run the Gallup Poll, the most well known opinion polling company in the world since its founding in 1935. The current focus, known as the World Poll, is an ongoing tracking of the needs of citizens in over 150 countries, including a significant number in the Middle East.
Ibrahim Moosa Jamel, Director for Business Development, Dubai Knowledge Village, said: "Gallup epitomises Dubai Knowledge Village's quest to seek out world class organisations to be part of its dedicated community of HR management consultants."
Follow Emirates 24|7 on Google News.