Global TV industry braces for tough year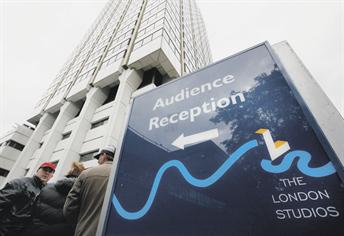 The international broadcast industry is bracing for a difficult year ahead as it has started to face an unexpected decline in ad revenue. Television channels believe that cuts in ad spend in 2008 are only an indication of what is to come in 2009.

A recent report by London-based market analyst Screen Digest predicted tough times ahead for European broadcasters, with declining audience share and revenues impacting the ambitions of many, including the UK's ITV and France's TF1.

Both broadcasters have struggled to adapt to shifting consumer tastes and the challenge presented by the proliferation of new content delivery platforms, which have driven competition for advertising dollars and forced rates across the board downwards.

In a official statement supporting its research, the firm declared that "the full impact of the recession" was already being felt in the UK advertising market, with "financial and telecoms clients cutting budgets first".

Industry professionals are not just concerned about the immediate fall in revenue but are in fact worried about the future of the UK television broadcast sector as its bound to see some fundamental changes ahead for the key players if their survival is to be guaranteed.

Ironically, the ubiquitous nature of the internet and its burgeoning reputation as a cost-effective media – and marketing – content delivery platform, means it actually stands to gain from the current economic situation, particularly given the cost-ratio of online advertising rates compared to traditional media platforms.

Declining revenue numbers support the theory as ITV and TF1 expect full-year advertising revenue shortfalls of up to four per cent respectively in 2008 compared to 2007, while industry analyst eMarketer estimated the global online advertising market grew by at least 23 per cent during the same period, generating more than $25 billion (Dh91.8bn) in revenues.

Its not just the print media that's making a move to the digital side of the fence, but it seems the broadcasters may also have to rediscover the new mode of reaching out to the audience of the new generation.

While the evolutionary nature of the internet means this impressive growth figure is derived from a smaller base compared to the global television advertising sector, the industry's upward swing during a recessionary period should send alarm bells ringing for a broadcast industry in an unprecedented state of decline. The affects of the global slowdown in television advertising spend will inevitably touch these shores, which should encourage long-overdue and much-needed consolidation in the free-to-air television sector and a further shift towards rival content delivery platforms as major media operators bid to provide a point-of-difference from their competitors.

This consolidation will no doubt be welcomed by the region's pan-Arab FTA broadcasters, who have become increasingly concerned by what they perceive as the parasitic threat posed by small country-based TV broadcasters on regional advertising spend.
Follow Emirates 24|7 on Google News.